Background
Vorinostat (suberoylanilide hydroxamic acid, SAHA) is a histone deacetylase inhibitor (HDACi), that plays key roles in epigenetic or non-epigenetic regulation, inducing growth arrest, differentiation and apoptosis of tumor cells.[1] Vorinostat is a small molecular with the formular of C14H20N2O3 and molecular weight of 264.3. The major mechanism of HDACi-induced apoptosis is the activation of the intrinsic apoptotic pathway. HDACi can activate the intrinsic apoptotic pathway by releasing of cytochrome c from mitochondria and regulating of Bcl-2 family expression.[2]
Reference
[1] Hui-ming Z, Qian-hai D, Wei-ping C, Ru-bin L. Vorinostat, a HDAC inhibitor, showed anti-osteoarthritic activities through inhibition of iNOS and MMP expression, p38 and ERK phosphorylation and blocking NF-kB nuclear translocation. International Immunopharmacology. 2013, 17. 329-335.
[2] Norihisa U, Sayaka K, Hisanori M, Katsuhiko Y, Airo T. Requirement of p38 MAPK for a cell-death pathway triggered by vorinostat in MDA-MB-231 human breast cancer cells. Cancer Letters. 2012, 315. 112-121.
文献引用
Chemical Properties
| | |
| --- | --- |
| Physical Appearance | A solid |
| Storage | Store at -20°C |
| M.Wt | 264.3 |
| Cas No. | 149647-78-9 |
| Formula | C14H20N2O3 |
| Synonyms | SAHA, suberoylanilide hydroxamic acid, Suberanilohydroxamic acid, SAHA cpd |
| Solubility | ≥4.4 mg/mL in DMSO, <2.45 mg/mL in EtOH, <2.61 mg/mL in H2O |
| Chemical Name | N'-hydroxy-N-phenyloctanediamide |
| SDF | Download SDF |
| Canonical SMILES | C1=CC=C(C=C1)NC(=O)CCCCCCC(=O)NO |
| 运输条件 | 试用装:蓝冰运输。 其他可选规格:常温运输或根据您的要求用蓝冰运输。 |
| 一般建议 | 为了使其更好的溶解,请用37℃加热试管并在超声波水浴中震动片刻。不同厂家不同批次产品溶解度各有差异,仅做参考。若实验所需浓度过大至产品溶解极限,请添加助溶剂助溶或自行调整浓度。 |
试验操作
细胞实验[1]:

细胞系

人类皮肤T细胞淋巴瘤(CTCL)细胞系

溶解方法

在DMSO中的溶解度>10 mM。为了获得更高的浓度,可以将离心管在37℃加热10分钟和/或在超声波浴中震荡一段时间。原液可以在-20℃以下储存几个月。

反应条件

72h;IC50: 0.146 μM(HH)、2.062 μM(HuT78)、2.697 μM(MJ)、1.375 μM(MylA)、1.510 μM(SeAx)

应用

在HH、HuT78、MJ、MylA和SeAx细胞中,vorinostat剂量依赖地减少细胞增殖,IC50值分别为0.146 μM、2.062 μM、2.697 μM、1.375 μM和1.510 μM。

动物实验[2]:

动物模型

Eμ-myc淋巴瘤C57BL/6小鼠

剂量

Eμ-myc淋巴瘤C57BL/6小鼠注射vorinostat(200 mg/kg i.p.),在指点时间点后收获淋巴细胞,并用FACS分析确定淋巴结中肿瘤细胞的百分比。

应用

在体内,vorinostat诱导Eμ-myc淋巴瘤的明显积累,并显示DNA片段化。

注意事项

请测试所有化合物在室内的溶解度,实际溶解度和理论值可能略有不同。这是由实验系统的误差引起的,属于正常现象。

References:

[1] Wozniak M B, Villuendas R, Bischoff J R, et al. Vorinostat interferes with the signaling transduction pathway of T cell receptor and synergizes with PI3K inhibitors in cutaneous T-cell lymphoma. haematologica, 2010: haematol. 2009.013870.

[2] Lindemann R K, Newbold A, Whitecross K F, et al. Analysis of the apoptotic and therapeutic activities of histone deacetylase inhibitors by using a mouse model of B cell lymphoma. Proceedings of the National Academy of Sciences, 2007, 104(19): 8071-8076.
生物活性
描述
Vorinostat (suberoylanilide hydroxamic acid, SAHA)是HDAC的抑制剂,IC50值约为10 nM。
靶点
HDAC
IC50
~10 nM
质量控制
化学结构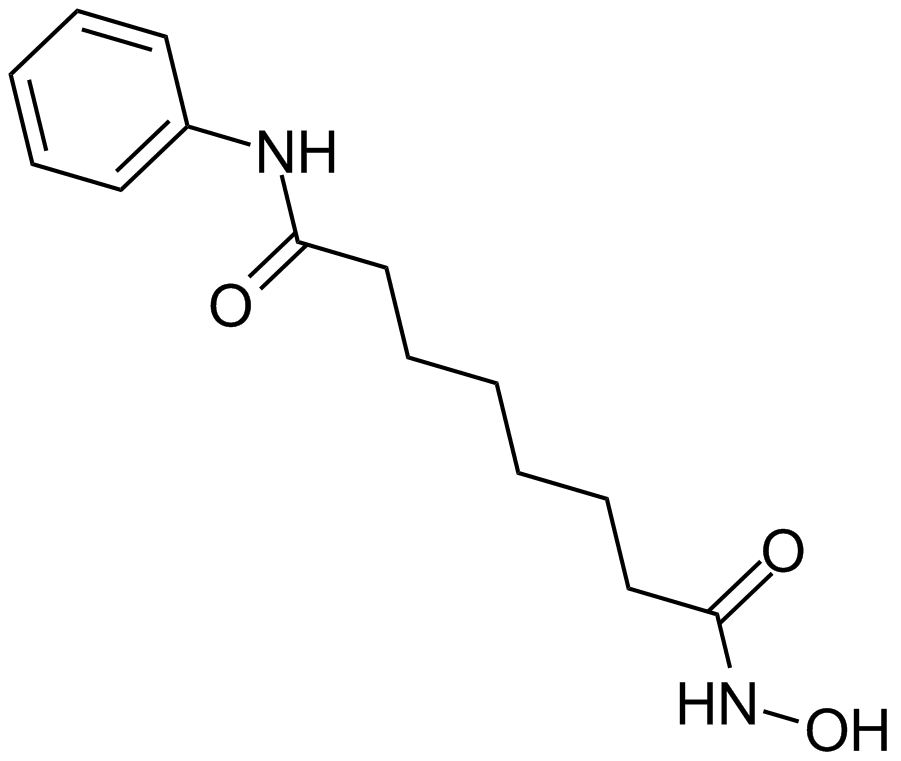 相关生物数据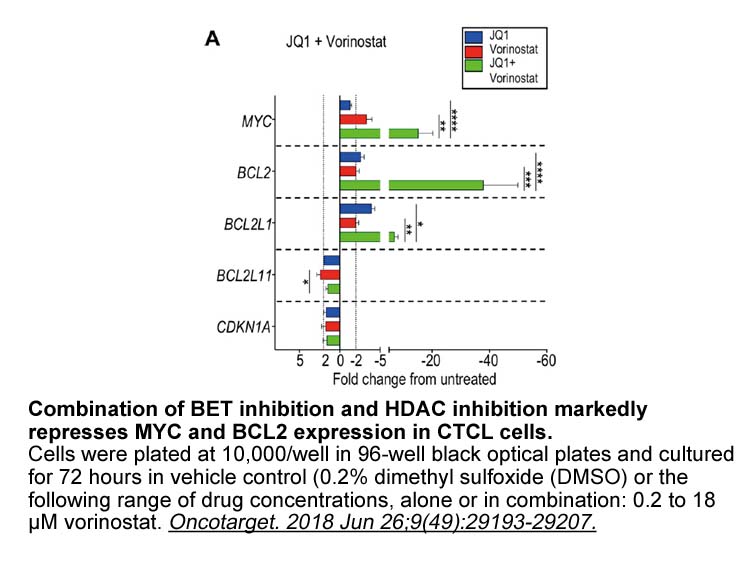 相关生物数据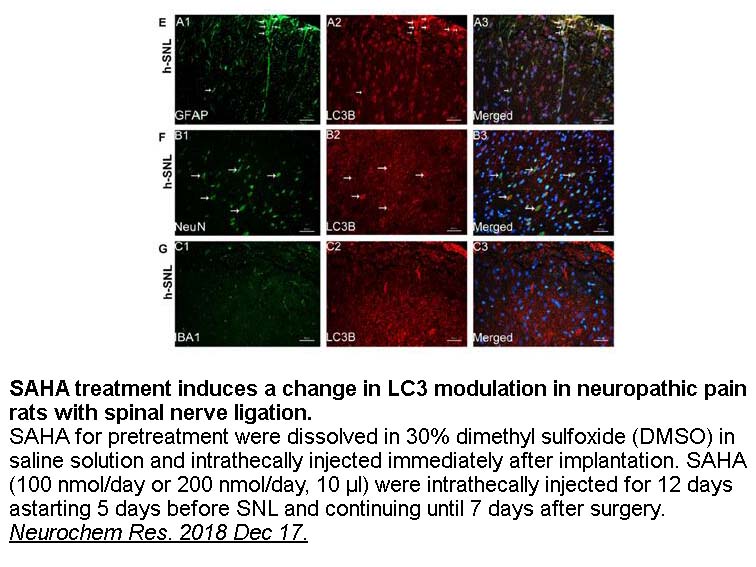 相关生物数据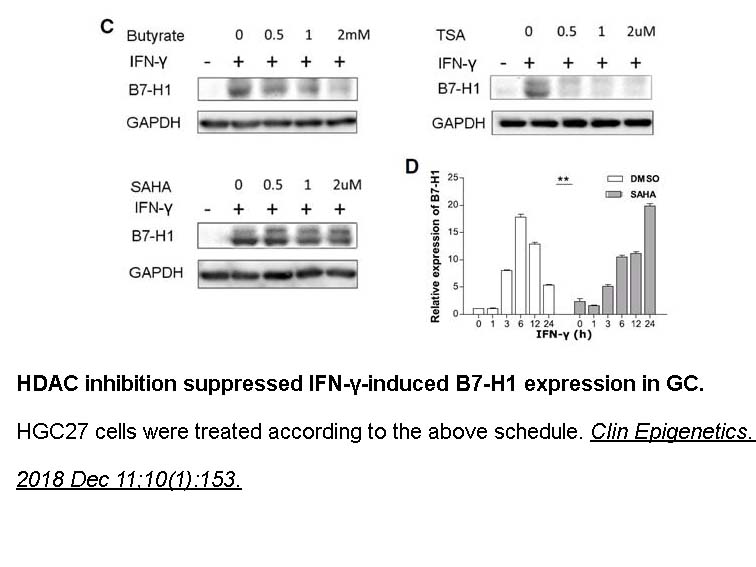 相关生物数据
相关生物数据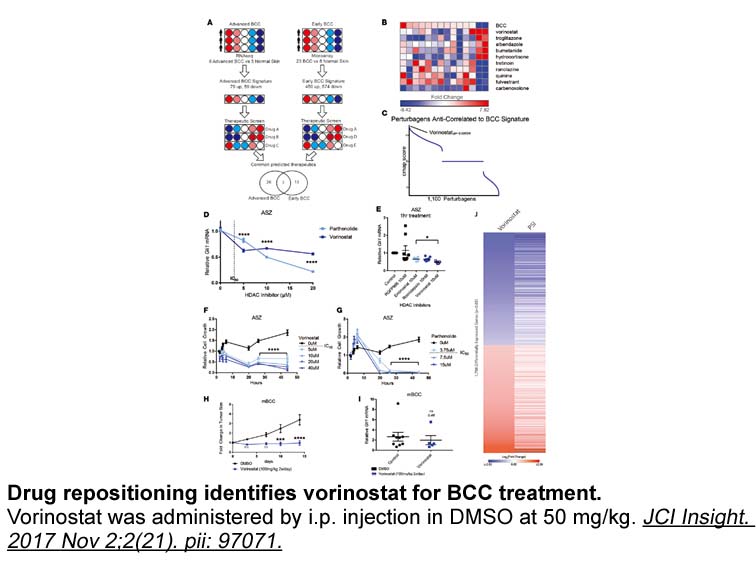 相关生物数据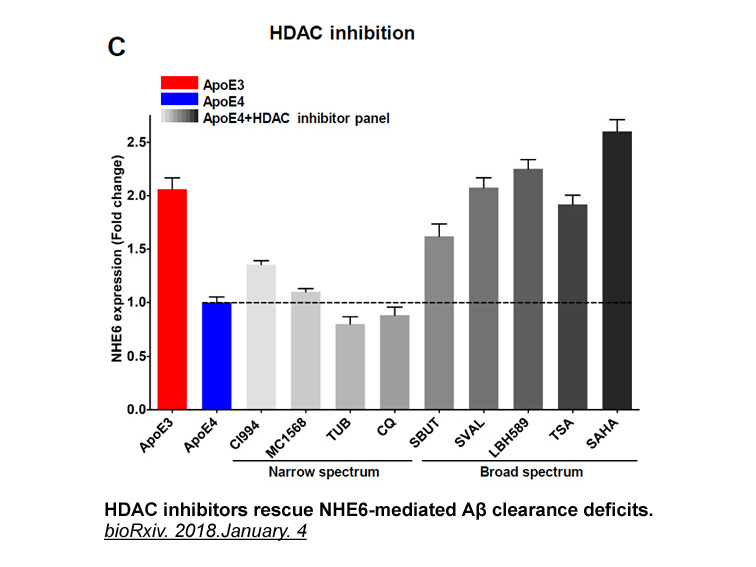 相关生物数据