Background
TAPI-1 is an inhibitor of tumour necrosis factor with IC50 value of 8.09 μM [1].
TAPI-1 is an inhibitor of TACE/ADAM17 which catalyzes the cleavage of full-length APP to the soluble N-terminal fragment (sAPPα). The release of sAPPα has been reported to be a receptor-coupled process increased by the stimulation of muscarinic receptors. In HEK293 cells, treatment of TAPI-1 resulted in an inhibition of increased sAPPα which was induced by the expressing of M3 subtype. The IC50 values of TAPI-1 in the inhibition of M3-increased sAPPα and constitutive release of sAPPα were 3.61 μM and 8.09 μM, respectively. Besides APP, TAPI-1 was also found to have inhibitory effects on the release of TNF-α, IL6R, TNFRI and TNFRII with IC50 values of 50-100, 5-10, 5-10 and 25-50 mM, respectively [1, 2].
References:
[1] Slack B, Ma L, Seah C. Constitutive shedding of the amyloid precursor protein ectodomain is up-regulated by tumour necrosis factor-α converting enzyme. Biochem. J, 2001, 357: 787-794.
[2] Hooper N, Karran E, Turner A. Membrane protein secretases. Biochem. J, 1997, 321: 265-279.

文献引用
Chemical Properties
| | |
| --- | --- |
| Physical Appearance | A solid |
| Storage | Store at -20°C |
| M.Wt | 499.6 |
| Cas No. | 171235-71-5 |
| Formula | C26H37N5O5 |
| Solubility | ≥24.98mg/mL in DMSO |
| Chemical Name | N1-((R)-1-(((R)-1-((2-aminoethyl)amino)-1-oxopropan-2-yl)amino)-3-(naphthalen-2-yl)-1-oxopropan-2-yl)-N4-hydroxy-2-isobutylsuccinamide |
| SDF | Download SDF |
| Canonical SMILES | NCCNC([C@@H](C)NC([C@H](NC(C(CC(C)C)CC(NO)=O)=O)CC1=CC2=CC=CC=C2C=C1)=O)=O |
| 运输条件 | 试用装:蓝冰运输。 其他可选规格:常温运输或根据您的要求用蓝冰运输。 |
| 一般建议 | 为了使其更好的溶解,请用37℃加热试管并在超声波水浴中震动片刻。不同厂家不同批次产品溶解度各有差异,仅做参考。若实验所需浓度过大至产品溶解极限,请添加助溶剂助溶或自行调整浓度。 |
试验操作
细胞实验:

细胞系

人肺粘液表皮样癌细胞系NCI-H292细胞

溶解方法

在DMSO中的溶解度>10 mM。为了获得更高的浓度,可以将离心管在37℃加热10分钟和/或在超声波浴中震荡一段时间。原液可以在-20℃以下储存几个月。

反应条件

30 min,30 μM [1]

应用

TAPI-1是TACE(TNF-α转换酶)的抑制剂,它可以抑制TNF-α、L选择素和p55 TNF-α受体的胞外域折叠。使用TAPI-1处理细胞可抑制PMA诱导的EGFR磷酸化。除此之外,TAPI-1也可以阻断TGF-ɑ释放以及抑制PMA、绿脓杆菌上清和LPS诱导的黏蛋白的产生[1]。TAPI-1也是基质金属蛋白酶(MMP)和ADAM的抑制剂[2]。

References:

[1]. Shao MX, Ueki IF, Nadel JA. Tumor necrosis factor alpha-converting enzyme mediates MUC5AC mucin expression in cultured human airway epithelial cells. Proc Natl Acad Sci U S A. 2003 Sep 30;100(20):11618-23.

[2]. Chen CD, Podvin S, Gillespie E, Leeman SE, Abraham CR. Insulin stimulates the cleavage and release of the extracellular domain of Klotho by ADAM10 and ADAM17. Proc Natl Acad Sci U S A. 2007 Dec 11;104(50):19796-801.
生物活性
Description
TAPI-1是ADAM17/TACE的抑制剂.
靶点
ADAM17/TACE
IC50
质量控制
化学结构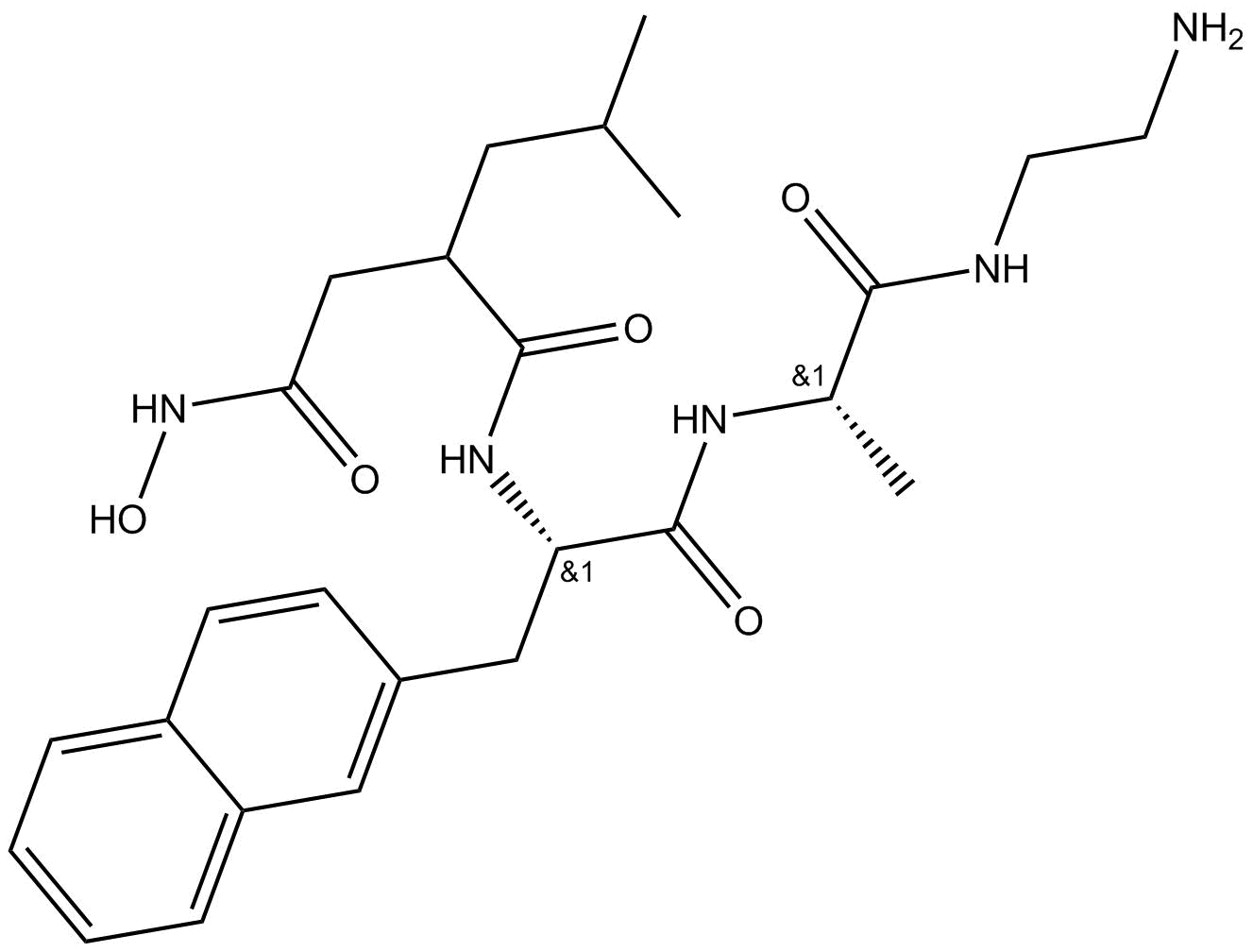 相关生物数据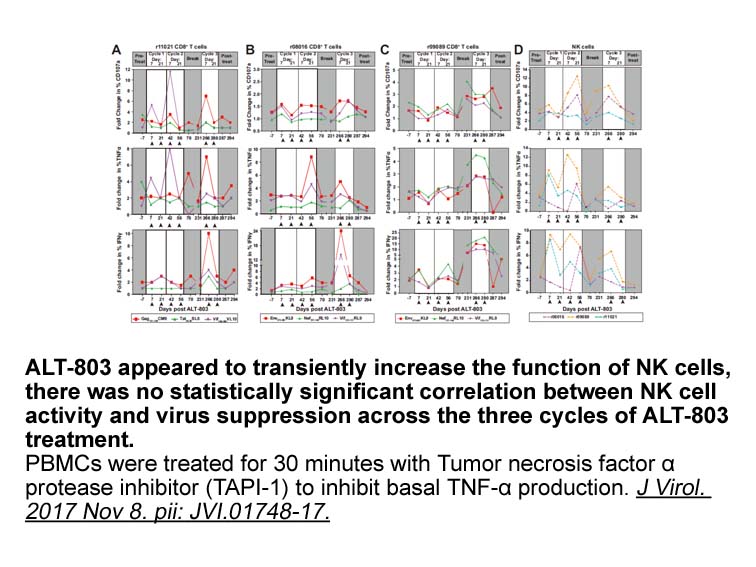 相关生物数据