Background
PD98059 is a selective and reversible inhibitor of MAPK-activating enzyme, MAPK/ERK kinase (MEK) that inhibits either basal MEK (GST-MEK1) or a partially activated MEK produced by mutation of serine to glutamate at 218 and 222 residues (GST-MEK-2E) with IC50 values of 10uM [1].

PD98059 treatment resulted in distinct changes in cell morphology and density compared to control cells treated with DMSO. PD98059 inhibited proliferation or induced cell death in human leukemic U937 cells. Additionally, PD98059 dose-dependently inhibited the ERK1/2 phosphorylation as well as down-regulated cyclin E/Cdk2 and cyclin D1/Cdk4 levels, resulting in G1 phase arrest and apoptosis induction in U937 cells [2].

References:
[1] Dudley DT1, Pang L, Decker SJ, Bridges AJ, Saltiel AR. A synthetic inhibitor of the mitogen-activated protein kinase cascade. Proc Natl Acad Sci U S A. 1995 Aug 15;92(17):7686-9.
[2] Moon DO1, Park C, Heo MS, Park YM, Choi YH, Kim GY. PD98059 triggers G1 arrest and apoptosis in human leukemic U937 cells through downregulation of Akt signal pathway. Int Immunopharmacol. 2007 Jan;7(1):36-45. Epub 2006 Sep 8.
文献引用
Chemical Properties
| | |
| --- | --- |
| Physical Appearance | A solid |
| Storage | Store at -20°C |
| M.Wt | 267.28 |
| Cas No. | 167869-21-8 |
| Formula | C16H13NO3 |
| Solubility | ≥40.23 mg/mL in DMSO |
| Chemical Name | 2-(2-amino-3-methoxyphenyl)chromen-4-one |
| SDF | Download SDF |
| Canonical SMILES | COC1=CC=CC(=C1N)C2=CC(=O)C3=CC=CC=C3O2 |
| 运输条件 | 试用装:蓝冰运输。 其他可选规格:常温运输或根据您的要求用蓝冰运输。 |
| 一般建议 | 为了使其更好的溶解,请用37℃加热试管并在超声波水浴中震动片刻。不同厂家不同批次产品溶解度各有差异,仅做参考。若实验所需浓度过大至产品溶解极限,请添加助溶剂助溶或自行调整浓度。 |
试验操作
细胞实验 [1]:

细胞系

C-81LNCaP细胞(传代80-120代的LNCaP细胞)

溶解方法

该化合物在DMSO中的溶解度大于10 mM。若配制更高浓度的溶液,一般步骤如下:请将试管置于37℃加热10分钟和/或将其置于超声波浴中震荡一段时间。原液于-20℃可放置数月。

反应条件

10 μM, 3天

实验结果

用10 μM的PD98059作为单一试剂处理C-81LNCaP细胞,使Bax蛋白的含量升高5倍,而单独使用1.2 nMdocetaxel仅使之升高2倍。10 μM PD98056与1.2 nMdocetaxel组合使用引起Bcl-2的磷酸化失活,使Bax表达升高15倍,此外,两种化合物的组合使用消除Bcl-XL的升高。这些组合效应与凋亡细胞的大量增加相关,可能对细胞生长产生大约20%的额外抑制作用。

动物实验 [2]:

动物模型

雄性 SV-129 小鼠

剂量

脑室内注射,200 μM

实验结果

使用PD98059处理小鼠30分钟诱导缺血。使用PD98059预处理减少缺血2小时和再灌注3分钟后MCA区域皮质中磷酸ERK1/2的免疫染色。PD98059还可以将梗死面积减小55%。

注意事项

请测试所有化合物在室内的溶解度,实际溶解度和理论值可能略有不同。这是由实验系统的误差引起的,属于正常现象。

References:

[1] Zelivianski S, Spellman M, Kellerman M, et al. ERK inhibitor PD98059 enhances docetaxel-induced apoptosis of androgen-independent human prostate cancer cells. International journal of cancer, 2003, 107(3): 478-485.

[2] Alessandrini A, Namura S, Moskowitz M A, et al. MEK1 protein kinase inhibition protects against damage resulting from focal cerebral ischemia. Proceedings of the National Academy of Sciences, 1999, 96(22): 12866-12869.
生物活性
描述
PD98059是一种选择性的和可逆的MAPK激活酶(MEK)抑制剂,作用于基底MEK(GST-MEK1)和部分激活的MEK(218和222残基由丝氨酸突变为谷氨酸,GST-MEK-2E),IC50值均为约10 μM。
靶点
GST-MEK1
GST-MEK-2E)
IC50
10 μM
10 μM
质量控制
化学结构
相关生物数据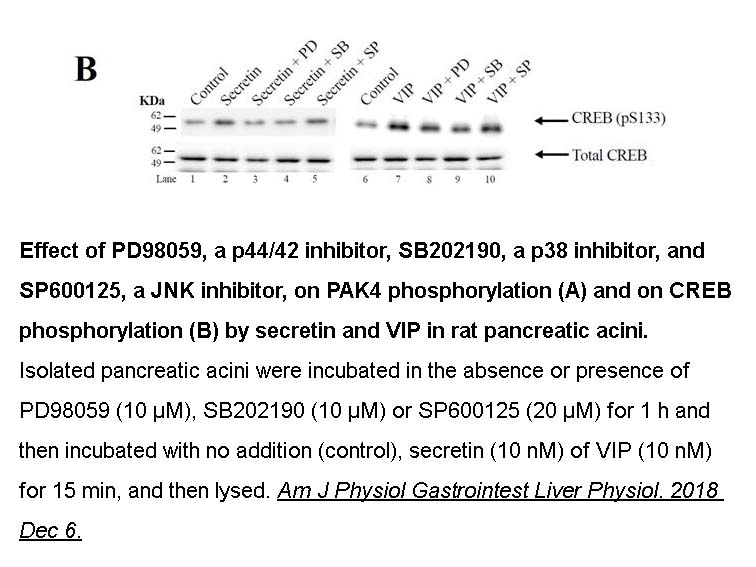 相关生物数据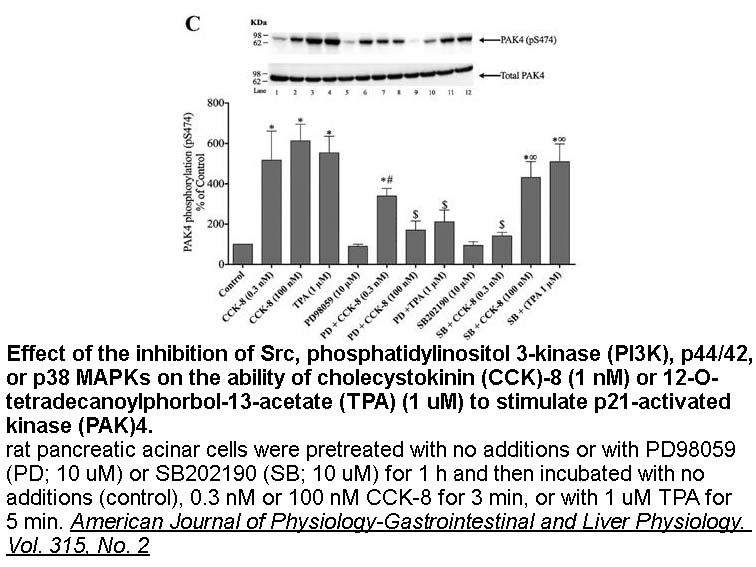 相关生物数据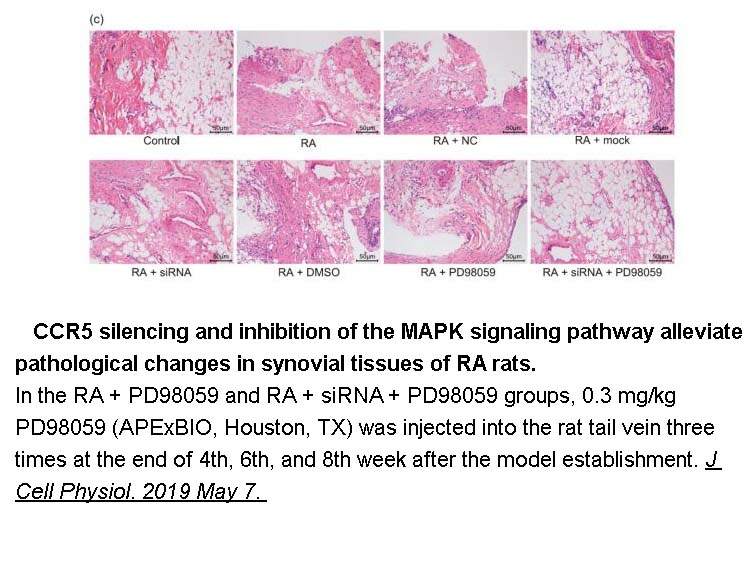 相关生物数据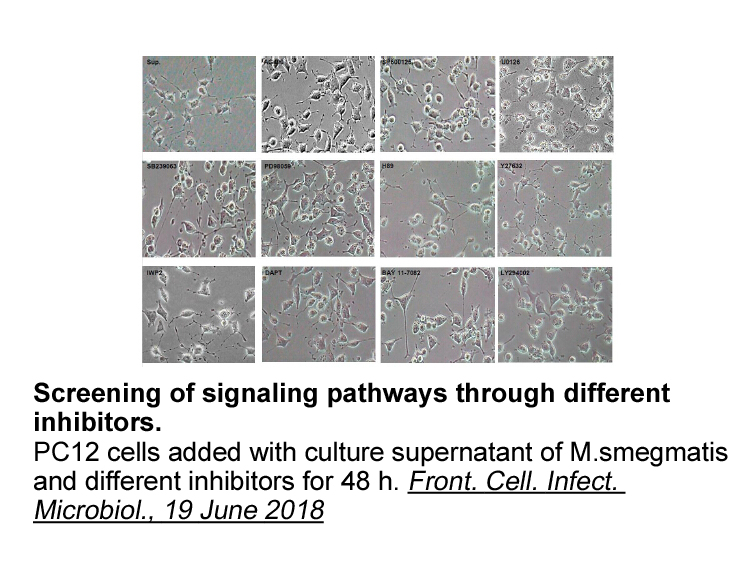 相关生物数据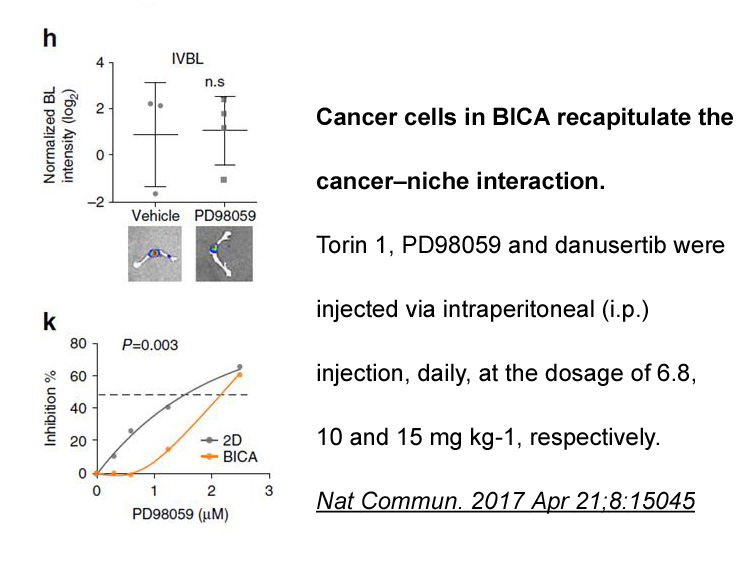 相关生物数据
相关生物数据