Background
Olaparib (4-(3-4-fluorophenyl) methyl-1(2H)-one), as known as AZD2281 or KU0059436, is a novel, selective and potent inhibitor of both poly adenosine diphosphate-ribose polymeras-1 (PARP-1) and poly adenosine diphosphate-ribose polymeras-2 (PARP-2).  Having been successfully used in the treatment of tumors harboring BRCA mutations, olaparib strongly inhibits the growth of BRCA2-deficient mouse mannary tumor cell lines demonstrating cytotoxicity. In previous researches treating non-small cell lung carcinoma (NSCLC), olaparib increased the radiation sensitivity of NSCLC cells, grown as xenografts in nude mice, following radiation and increased vascular perfusion in Calu-6 tumors established in a dorsal window chamber (DWC) model.
Reference
Joana M. Senra, Brian A. Telfer, Kim E. Cherry, Cian M. McCrudden, David G. Hirst, Mark J. O'Connor, Stephen R. Wedge, and Ian J. Stratford. Inhibition of poly(ADP-ribose) polymerase-1 by olaparib (AZD2281) increases the radiosensitivity of a lung tumor xenograft. Mol Cancer Ther. 2011; 10(10): 1949-1958
Bastiaan Evers, Rinske Drost, Eva Schut, Michiel Bruin, Eline vab der Burg, Patrick W.B. Derksen, Henne Holstege, Xiaoling Liu, Ellen van Drunen, H. Berna Beverloo, Graeme C. M. Smith, Niall M. B. Martin, Alan Lau, Mark J. O'Connor, and Jos Jonkers. Selective inhibition of BRCA2-deficient mammary tumor cell growth by AZD2281 and Cisplatin. Clin Cancer Res 2008; 14:3916-3925
文献引用
Chemical Properties
| | |
| --- | --- |
| Storage | Store at -20°C |
| M.Wt | 434.46 |
| Cas No. | 763113-22-0 |
| Formula | C24H23FN4O3 |
| Synonyms | AZD 2281,AZD-2281 |
| Solubility | ≥21.72 mg/mL in DMSO, <2.29 mg/mL in EtOH, <2.43 mg/mL in H2O |
| Chemical Name | 4-[[3-[4-(cyclopropanecarbonyl)piperazine-1-carbonyl]-4-fluorophenyl]methyl]-2H-phthalazin-1-one |
| SDF | Download SDF |
| Canonical SMILES | C1CC1C(=O)N2CCN(CC2)C(=O)C3=C(C=CC(=C3)CC4=NNC(=O)C5=CC=CC=C54)F |
| 运输条件 | 试用装:蓝冰运输。 其他可选规格:常温运输或根据您的要求用蓝冰运输。 |
| 一般建议 | 为了使其更好的溶解,请用37℃加热试管并在超声波水浴中震动片刻。不同厂家不同批次产品溶解度各有差异,仅做参考。若实验所需浓度过大至产品溶解极限,请添加助溶剂助溶或自行调整浓度。 |
试验操作
细胞实验[1]:

细胞系

正常LCL细胞、ATM缺失的LCL细胞

溶解方法

在DMSO中的溶解度>10 mM。为了获得更高的浓度,可以将离心管在37℃加热10分钟和/或在超声波浴中震荡一段时间。原液可以在-20℃以下储存几个月。

反应条件

10 μM,1小时

应用

细胞对olaparib的敏感性是由共济失调毛细血管扩张突变(ATM)活性的缺失所介导的。免疫印迹分析表明,在ATM野生型,而非ATM缺失的LCLs中,olaparib以剂量依赖的方式诱导ATM依赖的靶点ATM S1981和SMC1 S966的磷酸化。

动物实验[1]:

动物模型

Granta-519异种移植NOD/SCID小鼠

剂量

50 mg/kg/d,14天;腹腔注射

应用

通过FACS对人CD45染色的百分比分析表明,与对照组相比,olaparib显著减少骨髓中Granta-519细胞的百分比,并减少小鼠脾脏中肿瘤细胞负荷。

注意事项

请测试所有化合物在室内的溶解度,实际溶解度和理论值可能略有不同。这是由实验系统的误差引起的,属于正常现象。

References:

[1] Weston V J, Oldreive C E, Skowronska A, et al. The PARP inhibitor olaparib induces significant killing of ATM-deficient lymphoid tumor cells in vitro and in vivo. Blood, 2010, 116(22): 4578-4587.
生物活性
Olaparib (AZD2281, KU0059436)是一种有效的PARP1/2抑制剂,IC50值分别为5 nM和1 nM。.
靶点
PARP1
PARP2
IC50
5 nM
1 nM
质量控制
化学结构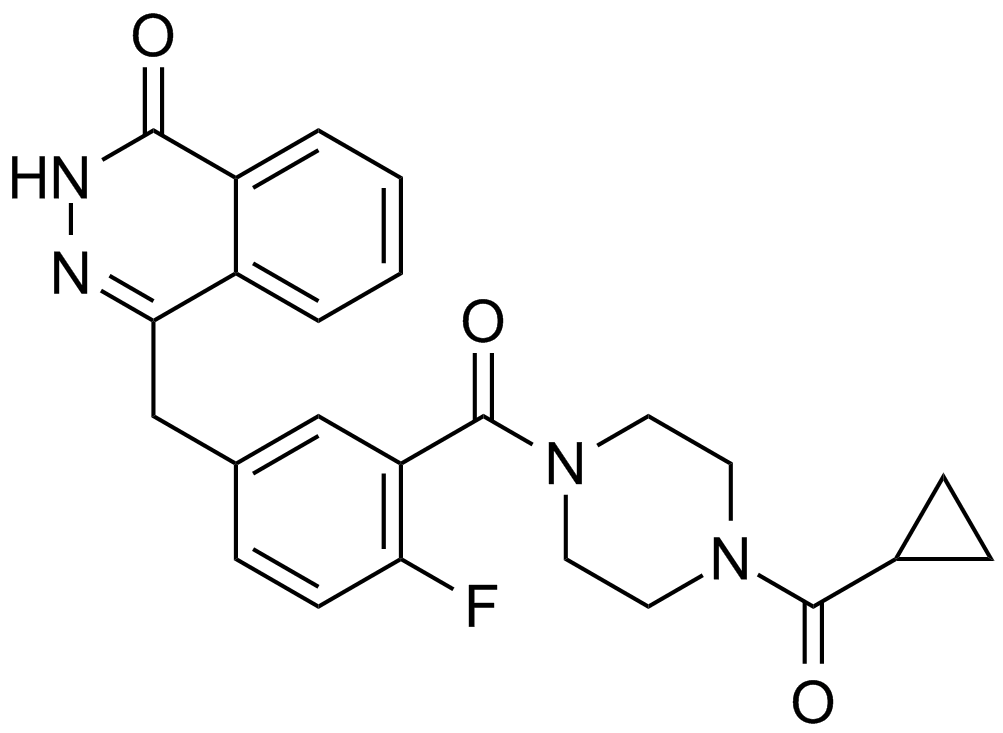 相关生物数据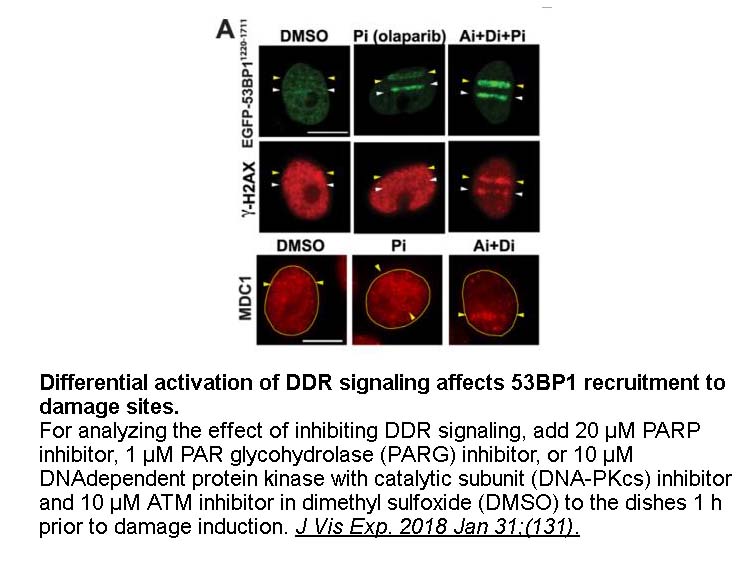 相关生物数据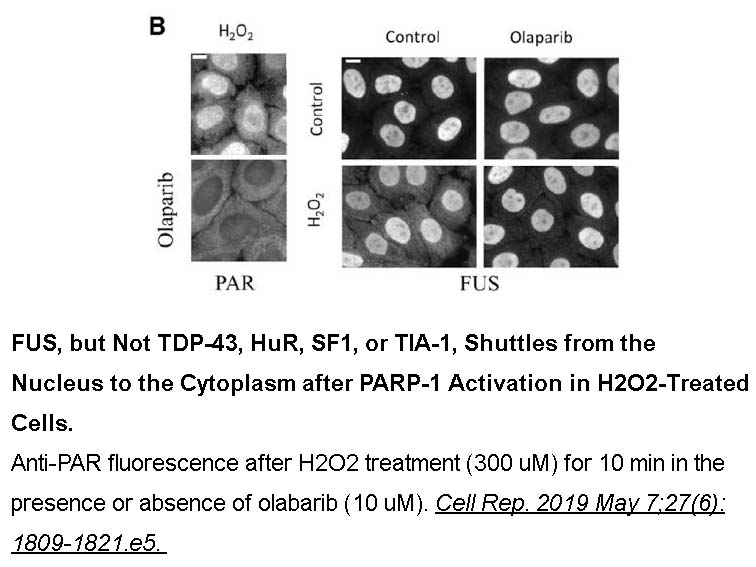 相关生物数据
相关生物数据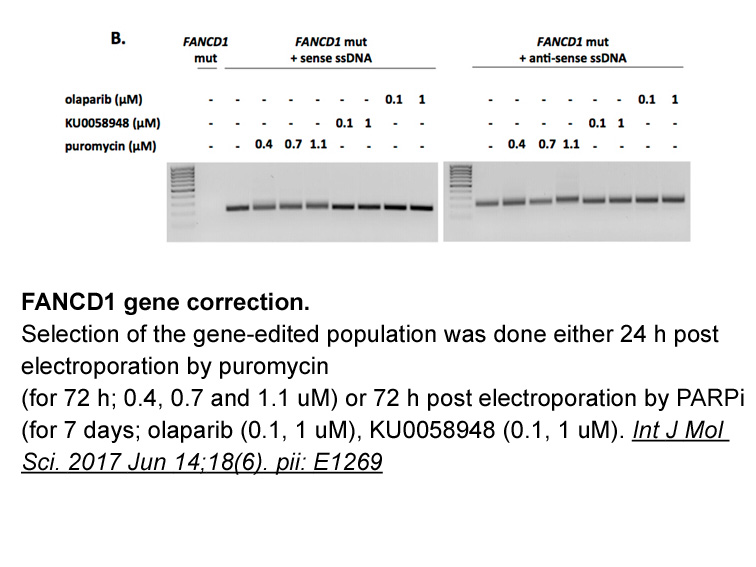 相关生物数据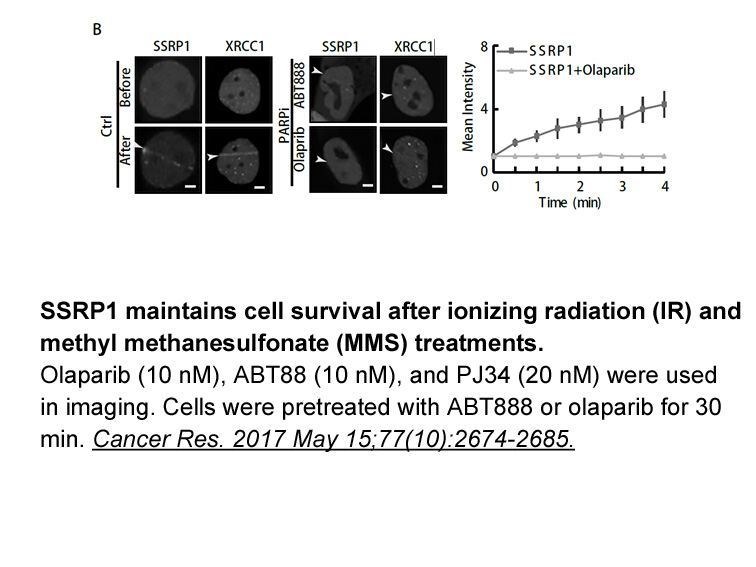 相关生物数据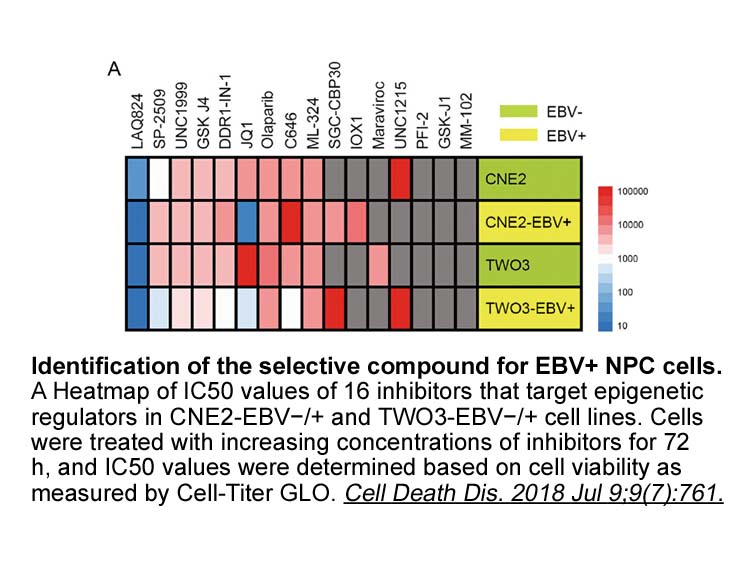 相关生物数据