Background
MK-0752 is a potent gamma secretase inhibitor in clinical development (IC50 ~50 nM). Gamma secretase is an important component in the NOTCH cleavage machinery that catalyzes the cleavage of receptor protein substrates within their transmembrane domain. Inhibition of Notch inhibits BC cell proliferation in vitro. Notch signaling requires gamma secretase, which cleaves Notch, releasing the Notch intracellular domain (NICD) to activate transcription of target genes. NOTCH signaling plays an important role in normal tissue development, cell fate determination, proliferation, and survival. NOTCH signaling is activated following the binding of cognate ligands that include Delta1, Delta2, and Delta3 and Jagged1 and Jagged2.
Reference
I. E. Krop, M. Kosh, I. Fearen, J. Savoie, A. Dallob, C. Matthews, J. Stone, E. Winer, S. J. Freedman and P. Lorusso. Phase I pharmacokinetic (PK), and pharmacodynamic (PD) trial of the novel oral Notch inhibitor MK-0752 in patients (pts) with advanced breast cancer (BC) and other solid tumors. J Clin Oncol (Meeting Abstracts) June 2006 vol. 24 no. 18_suppl 10574.
Maryam Fouladi, Clinton F. Stewart, James Olson, Lars M. Wagner, Arzu Onar-Thomas, Mehmet Kocak, Roger J. Packer, Stewart Goldman, Sridharan Gururangan, Amar Gajjar, Tim Demuth, Larry E. Kun, James M. Boyett and Richard J. Gilbertson. Phase I Trial of MK-0752 in Children With Refractory CNS Malignancies: A Pediatric Brain Tumor Consortium Study. JCO September 10, 2011 vol. 29 no. 26 3529-3534
文献引用
Chemical Properties
| | |
| --- | --- |
| Storage | Store at -20°C |
| M.Wt | 442.9 |
| Cas No. | 471905-41-6 |
| Formula | C21H21ClF2O4S |
| Synonyms | MK 0752, MK0752 |
| Solubility | ≥22.15 mg/mL in DMSO, ≥48.8 mg/mL in EtOH with ultrasonic, <2.46 mg/mL in H2O |
| Chemical Name | 3-[4-(4-chlorophenyl)sulfonyl-4-(2,5-difluorophenyl)cyclohexyl]propanoic acid |
| SDF | Download SDF |
| Canonical SMILES | C1CC(CCC1CCC(=O)O)(C2=C(C=CC(=C2)F)F)S(=O)(=O)C3=CC=C(C=C3)Cl |
| 运输条件 | 试用装:蓝冰运输。 其他可选规格:常温运输或根据您的要求用蓝冰运输。 |
| 一般建议 | 为了使其更好的溶解,请用37℃加热试管并在超声波水浴中震动片刻。不同厂家不同批次产品溶解度各有差异,仅做参考。若实验所需浓度过大至产品溶解极限,请添加助溶剂助溶或自行调整浓度。 |
试验操作
细胞实验[1]:

细胞系

SH-SY5Y细胞

溶解方法

在DMSO中的溶解度>10 mM。为了获得更高的浓度,可以将离心管在37℃加热10分钟和/或在超声波浴中震荡一段时间。原液可以在-20℃以下储存几个月。

反应条件

IC50:5 nM

应用

MK-0752是一种适度有效的γ分泌酶抑制剂。在人SH-SY5Y细胞中,MK-0752剂量依赖地抑制Aβ40的产生,IC50值为5 nM。

动物实验[1]:

动物模型

雄性CMP恒河猴

剂量

60 mg/kg和240 mg/kg;口服给药。

应用

MK-0752口服给药后剂量依赖地减少Aβ的水平。240 mg/kg的MK-0752处理48小时后,Aβ的水平仅恢复到基线水平的50%,而60 mg/kg治疗组在30小时之后Aβ的水平恢复到基线水平,而在治疗后的33-48小时,血浆Aβ水平出现反弹,高于基线水平。

注意事项

请测试所有化合物在室内的溶解度,实际溶解度和理论值可能略有不同。这是由实验系统的误差引起的,属于正常现象。

References:

[1] Cook J J, Wildsmith K R, Gilberto D B, et al. Acute γ-secretase inhibition of nonhuman primate CNS shifts amyloid precursor protein (APP) metabolism from amyloid-β production to alternative APP fragments without amyloid-β rebound[J]. The Journal of Neuroscience, 2010, 30(19): 6743-6750.
生物活性
| | | | | | | |
| --- | --- | --- | --- | --- | --- | --- |
| Targets | γ-secretase | | | | | |
| IC50 | 5 nM | | | | | |
质量控制
化学结构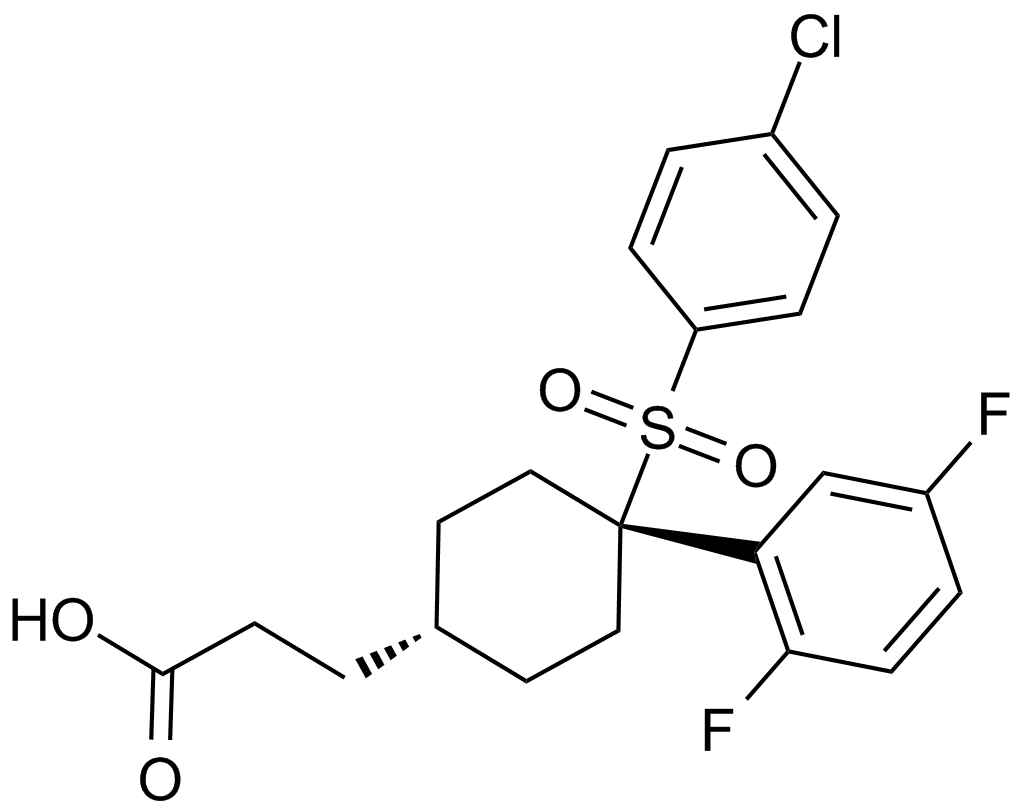 相关生物数据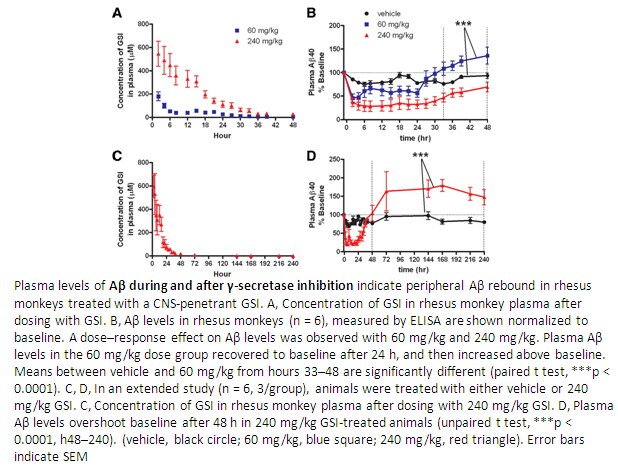 相关生物数据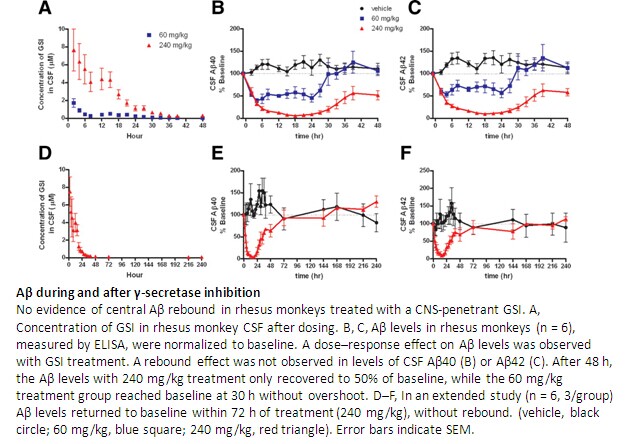 相关生物数据