Background
IC50: 27 nM for Wnt pathway activity
The Wnt signaling pathway is important in embryonic development as well as the initiation and progression of a number of types of human cancer. Porcn, a member of the membrane-bound O-acyltransferase (MBOAT) family, adds a palmitoyl group to Wnt proteins that is essential to their signaling ability and is required for Wnt secretion. IWP-2 is a small-molecule antagonist of the Wnt/b-catenin pathway.
In vitro: Expression of Porcn but not Evi alleviated the effects of IWP-2 on pathway activity and Wnt secretion, which suggests that in general IWP-2 may act on Porcn [1].
In vivo: In order to test the in vivo activity of IWP-2, the authors turned to a simple and rapid assay of Wnt/b-catenin pathway activity: regeneration of the zebrafish caudal fin following resection. The addition of IWP-2 to the aquarium water of zebrafish failed to suppress fin regeneration after mechanical resection, which suggests either that IWP-2 have poor bioavailability or that the determinants in the gene product that they target are not conserved in zebrafish [1].
Clinical trial: Up to now, IWP-2 is still in the preclinical development stage.
Reference:
[1] Chen B, Dodge ME, Tang W, Lu J, Ma Z, Fan CW, Wei S, Hao W, Kilgore J, Williams NS, Roth MG, Amatruda JF, Chen C, Lum L.  Small molecule-mediated disruption of Wnt-dependent signaling in tissue regeneration and cancer. Nat Chem Biol. 2009 Feb;5(2):100-7.
文献引用
Chemical Properties
| | |
| --- | --- |
| Physical Appearance | A solid |
| Storage | Store at -20°C |
| M.Wt | 466.6 |
| Cas No. | 686770-61-6 |
| Formula | C22H18N4O2S3 |
| Synonyms | IWP 2 |
| Solubility | ≥23.35 mg/mL in DMF with gentle warming, <2.27 mg/mL in EtOH, <2.16 mg/mL in H2O |
| Chemical Name | N-(6-methyl-1,3-benzothiazol-2-yl)-2-[(4-oxo-3-phenyl-6,7-dihydrothieno[3,2-d]pyrimidin-2-yl)sulfanyl]acetamide |
| SDF | Download SDF |
| Canonical SMILES | CC1=CC2=C(C=C1)N=C(S2)NC(=O)CSC3=NC4=C(C(=O)N3C5=CC=CC=C5)SCC4 |
| 运输条件 | 试用装:蓝冰运输。 其他可选规格:常温运输或根据您的要求用蓝冰运输。 |
| 一般建议 | 为了使其更好的溶解,请用37℃加热试管并在超声波水浴中震动片刻。不同厂家不同批次产品溶解度各有差异,仅做参考。若实验所需浓度过大至产品溶解极限,请添加助溶剂助溶或自行调整浓度。 |
试验操作
细胞实验 [1]:

细胞系

MKN28胃癌细胞系

溶解方法

该化合物在DMSO中的溶解度大于10 mM。若获取更高浓度的溶液,可在37℃下孵育10分钟,随后在超声波浴中摇匀。-20℃以下可储存数月。

反应条件

10-50 μM,4天

应用

在MKN28细胞系中治疗4天后,IWP-2(10-50 μM)显著抑制细胞增殖、迁移和侵袭,并提高caspase 3/7活性。IWP-2显著降低锚依赖和锚不依赖的菌落数。在MKN28细胞中,IWP-2处理下调Wnt/β-连环蛋白信号通路的转录活性,并下调下游Wnt/β-连环蛋白靶基因的表达水平。

动物实验 [2]:

动物模型

C57BL/6小鼠

给药剂量

腹膜内注射200 μL的IWP-2-脂质体

应用

在注射相似体积的填充有蓝色染料的乳胶珠或大肠杆菌DH5α之前约2小时,分别将200μL IWP-2-脂质体或游离脂质体分别注射到C57BL/小鼠中。在IWP-2给药2小时内,通过评估在腹腔灌洗细胞中的CFU,IWP-2显著降低了蓝珠和大肠杆菌的摄取。IWP-2增加了抗炎细胞因子IL-10的分泌。

注意事项

由于实验环境的不同,实际溶解度可能与理论值略有不同,请测试室内所有化合物的溶解度。

References:

[1]. Mo M L, Li M R, Chen Z, et al. Inhibition of the Wnt palmitoyltransferase porcupine suppresses cell growth and downregulates the Wnt/β-catenin pathway in gastric cancer[J]. Oncology letters, 2013, 5(5): 1719-1723.

[2]. Maiti G, Naskar D, Sen M. The Wingless homolog Wnt5a stimulates phagocytosis but not bacterial killing[J]. Proceedings of the National Academy of Sciences, 2012, 109(41): 16600-16605.
生物活性
Description
IWP-2 is an inhibitor of Wnt production with IC50 value of 27 nM.
Targets
Wnt
IC50
27 nM
质量控制
化学结构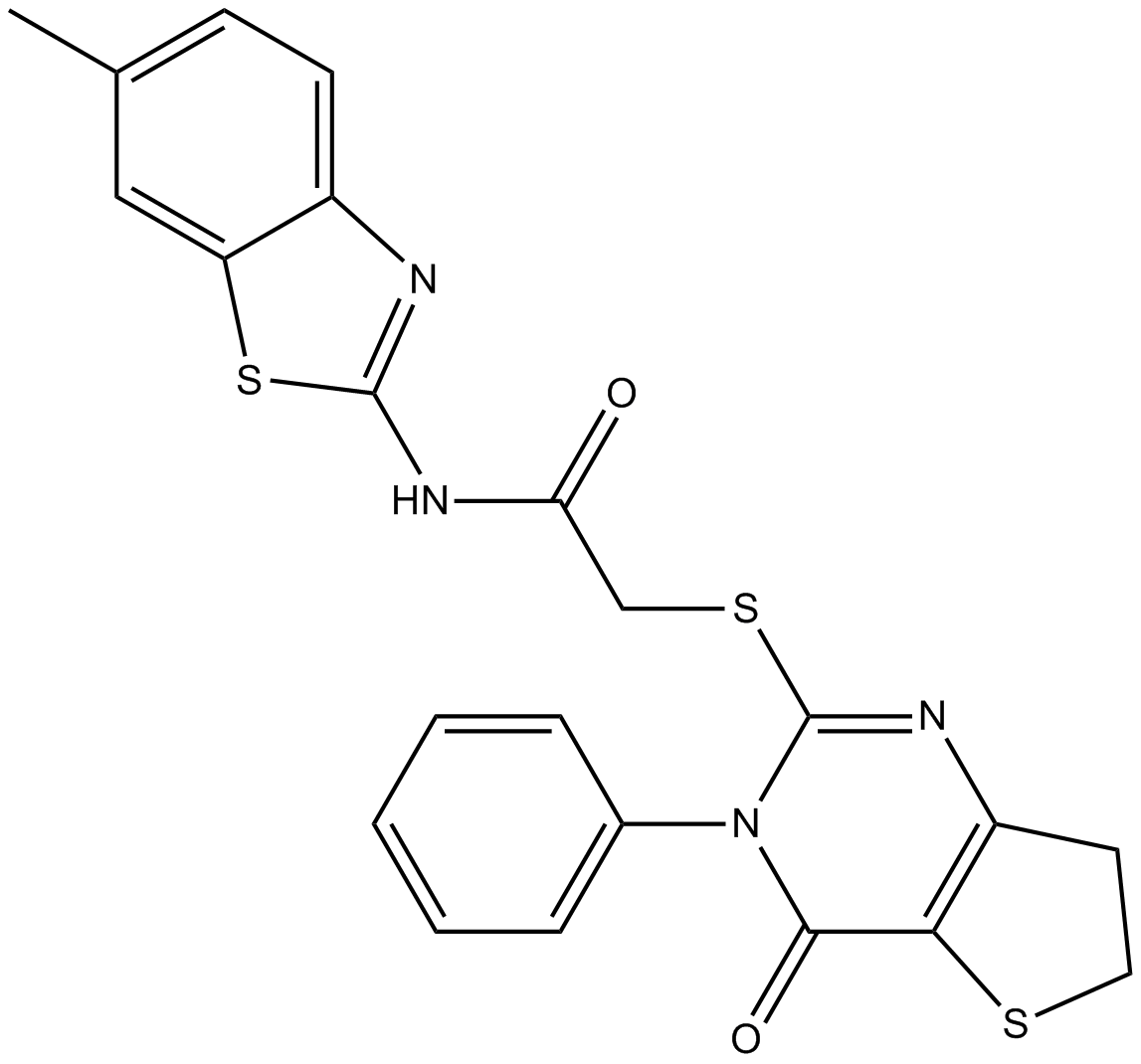 相关生物数据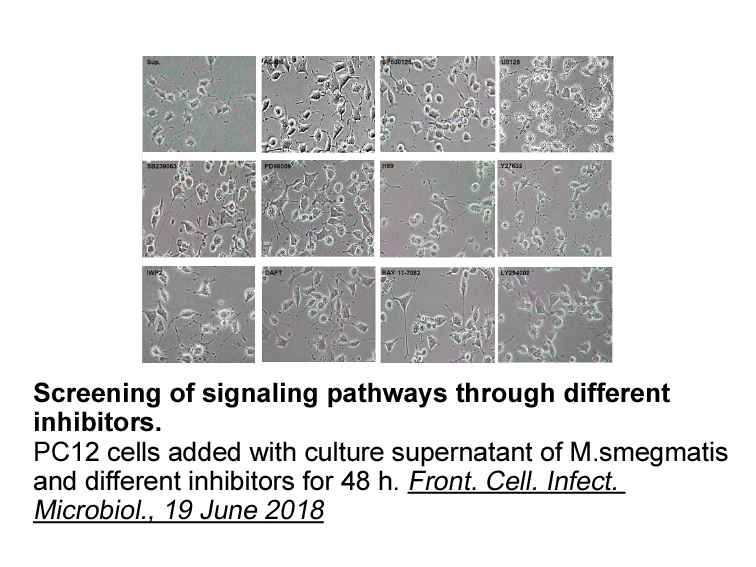 相关生物数据