Background
FRAX597 is a small-molecule inhibitor of the group 1 p21-activated kinases (PAKs) with IC50 values of 8nM, 13nM and 19nM, respectively for PAK1, PAK2 and PAK3 [1].
The PAKs family includes two sub groups: 1 and 2. These kinases take participate in the growth of various types of cancers. FRAX597 is developed to be an inhibitor of group 1 PAKs from the initial hits of a high throughput screen. It is an ATP-competitive inhibitor of PAK 1-3. To group 2 PAKs, FRAX597 shows minimal inhibitory activity. The inhibition mechanism of FRAX597 is that it binds PAK by targeting the ATP binding site and competes with ATP. FRAX597 is reported to suppress cell proliferation by arresting cell cycle in G1 without impacting cell viability in Schwann cells. In vivo assay also demonstrates FRAX597 can suppress tumor growth in an orthotopic model of NF2. This effect on the cells has been proved to be mediated through the inhibition of the group I PAKs [1].
References:
[1] Silvia Licciulli, Jasna Maksimoska, Chun Zhou, Scott Troutman, Smitha Kota, Qin Liu, Sergio Duron, David Campbell, Jonathan Chernoff, Jeffery Field, Ronen Marmorstein and Joseph L. Kissil. FRAX597, a small molecule inhibitor of the p21-activated kinases, inhibits schwannomas tumorigenesis of NF2-associated. J. Biol. Chem. 2013, August.

文献引用
Chemical Properties
| | |
| --- | --- |
| Physical Appearance | A solid |
| Storage | Store at -20°C |
| M.Wt | 558.1 |
| Cas No. | 1286739-19-2 |
| Formula | C29H28ClN7OS |
| Solubility | ≥27.9mg/mL in DMSO |
| Chemical Name | 6-[2-chloro-4-(1,3-thiazol-5-yl)phenyl]-8-ethyl-2-[4-(4-methylpiperazin-1-yl)anilino]pyrido[2,3-d]pyrimidin-7-one |
| SDF | Download SDF |
| Canonical SMILES | CCN1C2=NC(=NC=C2C=C(C1=O)C3=C(C=C(C=C3)C4=CN=CS4)Cl)NC5=CC=C(C=C5)N6CCN(CC6)C |
| 运输条件 | 试用装:蓝冰运输。 其他可选规格:常温运输或根据您的要求用蓝冰运输。 |
| 一般建议 | 为了使其更好的溶解,请用37℃加热试管并在超声波水浴中震动片刻。不同厂家不同批次产品溶解度各有差异,仅做参考。若实验所需浓度过大至产品溶解极限,请添加助溶剂助溶或自行调整浓度。 |
试验操作
细胞实验: [1]

细胞系

Nf2-null SC4 Schwann细胞

制备方法

溶解度有限,若配制更高浓度的溶液,一般步骤如下:请将试管置于37℃加热10分钟和/或将其置于超声波浴中震荡一段时间。原液于-20℃可放置数月。

反应条件

96 h

实验结果

FRAX597显著抑制细胞增殖。FRAX597使G1期细胞增加74%,对照处理的细胞中为50%;减少S期细胞(12%,对照组为27%)和G2/M期细胞(11%,对照组为22%)。

动物实验: [1]

动物模型

8周龄NOD/SCID小鼠,移植Nf2-/- SC4施万细胞的坐骨神经鞘。

给药剂量

100 mg/kg,口服,一天一次,持续14天

实验结果

与对照小鼠相比,FRAX597显著减慢小鼠中的肿瘤生长速率。此外,与对照组相比,FRAX597治疗组的平均肿瘤重量显著降低。

注意事项

请于室内测试所有化合物的溶解度。虽然化合物的实际溶解度可能与其理论值略有不同,但仍处于实验系统误差的允许范围内。

References:

1. Licciulli S, Maksimoska J, Zhou C et al. FRAX597, a small molecule inhibitor of the p21-activated kinases, inhibits tumorigenesis of neurofibromatosis type 2 (NF2)-associated Schwannomas. J Biol Chem. 2013 Oct 4;288(40):29105-14.
生物活性
描述
FRAX597是一种有效的、ATP竞争性的第一类PAKs抑制剂,对PAK1、PAK2和PAK3的IC50值分别为 8 nM、13 nM和19 nM。
靶点
PAK1
PAK2
PAK3
IC50
8 nM
13 nM
19 nM
质量控制
化学结构
相关生物数据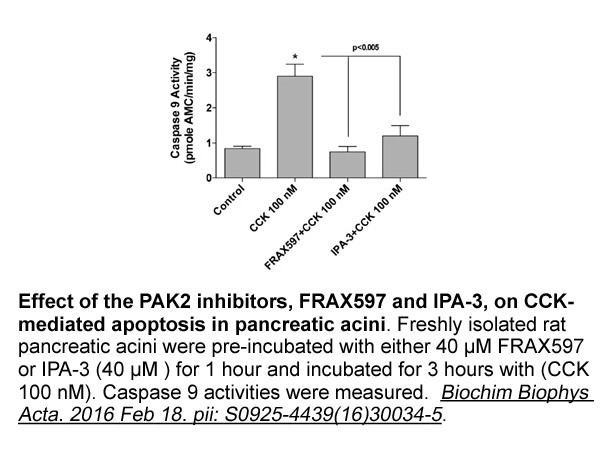 相关生物数据