Background
Fluorouracil (Adrucil), a heterocyclic aromatic organic compound, is a potent anticancer agent widely used for the treatment of solid tumors, including breast cancer, ovarian cancer, head and neck cancer, and colon cancer. As an analogue of uracil, fluorouracil has a fluorine atom replacing the hydrogen atom at the C-5 position. Due to its similar chemical structure to DNA and RNA, fluorouracil and metabolites exert strong anticancer activities through incorporation into DNA and RNA and inhibition of thymidylate synthase (TS). Fluorouracil is metabolized into fluorodeoxyuridine monophosphate (FdUMP), which inhibits TS by forming a stable complex with it and subsequently suppresses the production of deoxythymidine monophosphate (dTMP), an essential enzyme involved in DNA replication and repair, leading to cytotoxicity and cell death.
Reference
Ning Zhang, Ying Yin, Shen-Jie Xu and Wei-Shan Chen. 5-Fluorouracil: mechanisms of resistance and reversal strategies.  Molecules 2008, 13, 1551-1569
Michael D. Wyatt and David M. Wilson III. Participation of DNA repair in the response to 5-fluorouracil. Cell Mol Life Sci. 2009; 66(5): 788-799
文献引用
Chemical Properties
| | |
| --- | --- |
| Physical Appearance | A solid |
| Storage | Store at -20°C |
| M.Wt | 130.1 |
| Cas No. | 51-21-8 |
| Formula | C4H3FN2O2 |
| Synonyms | 5-Fluorouracil,5-FU, Efudex, Adrucil, Carac |
| Solubility | ≥6.5 mg/mL in DMSO, <2.51 mg/mL in EtOH, ≥10.04 mg/mL in H2O with ultrasonic and warming |
| Chemical Name | 5-fluoro-1H-pyrimidine-2,4-dione |
| SDF | Download SDF |
| Canonical SMILES | C1=C(C(=O)NC(=O)N1)F |
| 运输条件 | 试用装:蓝冰运输。 其他可选规格:常温运输或根据您的要求用蓝冰运输。 |
| 一般建议 | 为了使其更好的溶解,请用37℃加热试管并在超声波水浴中震动片刻。不同厂家不同批次产品溶解度各有差异,仅做参考。若实验所需浓度过大至产品溶解极限,请添加助溶剂助溶或自行调整浓度。 |
试验操作
细胞实验 [1]:

细胞系

人类结肠癌细胞系HT-29

制备方法

在DMSO中的溶解度大于10 mM。若配制更高浓度的溶液,一般步骤如下:请将试管置于37℃加热10分钟和/或将其置于超声波浴中震荡一段时间。原液于-20℃可放置数月。

反应条件

0.01 ~ 10 μM;7天

实验结果

在人结肠癌细胞系HT-29中,Fluorouracil抑制细胞活力,其IC50值为2.5 μM。

动物实验 [2]:

动物模型

携带Colon 38肿瘤的C56B1/6小鼠

给药剂量

100 mg/kg;腹腔注射;每周1次

实验结果

Fluorouracil (100 mg/kg) 显著抑制小鼠结肠癌Colon 38细胞生长。肿瘤倍增时 (TD)、生长延缓因子(GDF) 和T/C值分别是26.5天、4.4和14%。

其它注意事项

请于室内测试所有化合物的溶解度。虽然化合物的实际溶解度可能与其理论值略有不同,但仍处于实验系统误差的允许范围内。

References:

[1]. Schwartz EL, Baptiste N, Wadler S, Makower D. Thymidine phosphorylase mediates the sensitivity of human colon carcinoma cells to 5-fluorouracil. J Biol Chem. 1995 Aug 11;270(32):19073-7.

[2]. Van Laar JA, Rustum YM, Van der Wilt CL, Smid K, Kuiper CM, Pinedo HM, Peters GJ. Tumor size and origin determine the antitumor activity of cisplatin or 5-fluorouracil and its modulation by leucovorin in murine colon carcinomas. Cancer Chemother Pharmacol. 1996;39(1-2):79-89.
质量控制
化学结构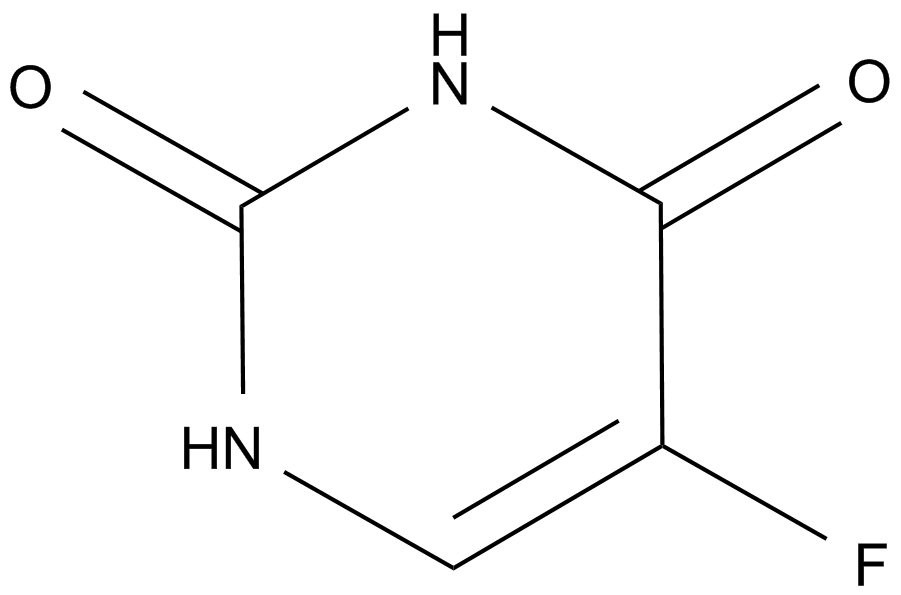 相关生物数据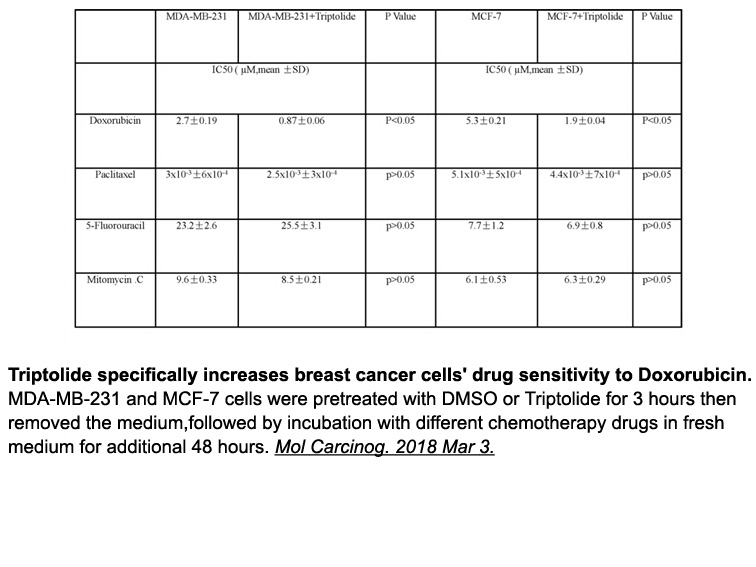 相关生物数据
相关生物数据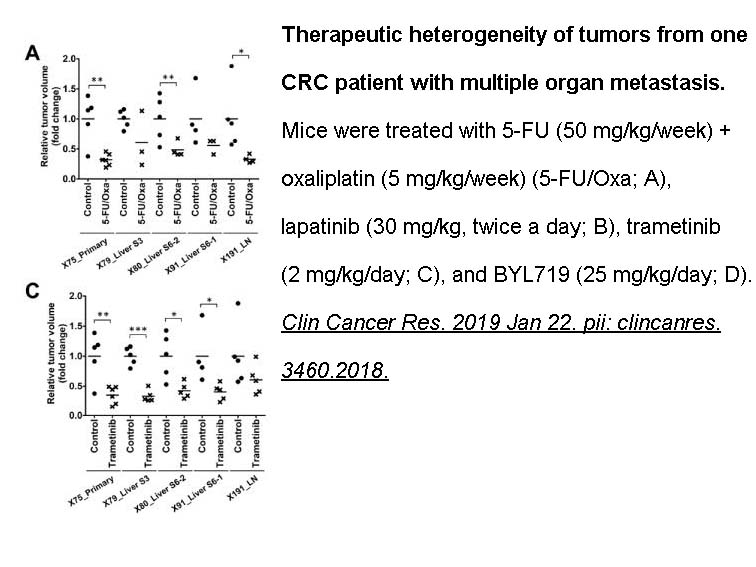 相关生物数据