Background
E-64d, a membrane permeant derivative of E-64c, a thiol protease inhibitor1, was tested for ability to inhibit calpain activity in intact platelets.
E-64c or E-64d also inhibited (lanes 3-8), demonstrating their effect on calpain. When the platelets were incubated with these inhibitors for I0 min and were then washed to remove extracellular inhibitor before lysis, neither E-64c nor leupeptin inhibited proteolysis, but E-64d did inhibit. E-64d was able to penetrate the platelet and was thus not removed by washing.E-64c failed to inhibit proteolysis in intact platelets, but E-64d, the permeant inhibitor, did  inhibit intracellular proteolysis.E-64c and E-64d were each able to inhibit the protease activity in lysed platelets. This protease activity has been attributed to calpain by its absolute dependence on Ca 2+and by inhibition by known inhibitors of calpain. E-64d is able to enter the  intact platelet: i) after washing to remove extracellular inhibitor, there was  no protease activity detected after platelet lysis, and ii) activation of  platelets preincubated with E-64d, but not E-64c, resulted in inhibition of  proteolysis by calpain activated in intact platelets by A23187 plus calcium.
Reference:
1. M. Tamai, K. Matsumoto, S. Omura, I. Koyama, Y. Ozawa, K. Hanada J. Pharmacobio-Dyn., 9 (1986), pp. 672–677
2. E. B. McGowan, E. Becker, and T. C. Detwiler, INHIBITION OF CALPAIN IN INTACT PLATELETS BY THE THIOL PROTEASE INHIBITOR E-64d. BIOCHEMICAL AND BIOPHYSICAL RESEARCH COMMUNICATIONS , Vol. 158, No. 2, 1989
3. Carmen JC, Sinai AP. The Differential Effect of Toxoplasma Gondii Infection on the Stability of BCL2-Family Members Involves Multiple Activities. Front Microbiol. 2011 Jan 24;2:1.


文献引用
Chemical Properties
| | |
| --- | --- |
| Physical Appearance | A solid |
| Storage | Store at -20°C |
| M.Wt | 342.43 |
| Cas No. | 88321-09-9 |
| Formula | C17H30N2O5 |
| Solubility | ≥17.1215mg/mL in DMSO |
| Chemical Name | ethyl (2S,3S)-3-[[(2S)-4-methyl-1-(3-methylbutylamino)-1-oxopentan-2-yl]carbamoyl]oxirane-2-carboxylate |
| SDF | Download SDF |
| Canonical SMILES | CCOC(=O)C1C(O1)C(=O)NC(CC(C)C)C(=O)NCCC(C)C |
| 运输条件 | 试用装:蓝冰运输。 其他可选规格:常温运输或根据您的要求用蓝冰运输。 |
| 一般建议 | 为了使其更好的溶解,请用37℃加热试管并在超声波水浴中震动片刻。不同厂家不同批次产品溶解度各有差异,仅做参考。若实验所需浓度过大至产品溶解极限,请添加助溶剂助溶或自行调整浓度。 |
试验操作
细胞实验[1]:

细胞系

血小板

溶解方法

在DMSO中的溶解度>10 mM。为了获得更高的浓度,可以将离心管在37℃加热10分钟和/或在超声波浴中震荡一段时间。原液可以在-20℃以下储存几个月。

反应条件

50 μg/ml;10 min

应用

A23187和钙可以共同激活血小板,它们也可以导致calpain催化的ABP和talin蛋白水解。在缺乏抑制剂时,A23187导致ABP和talin的完全降解。E64d是细胞通透性的抑制剂,抑制细胞内的蛋白水解,有些抑制在最低测试浓度 20 μg/ml时观察到,而50μg/ml浓度的E 64d基本可以完全抑制蛋白水解。

动物实验[2]:

动物模型

雄性Sprague–Dawley大鼠

剂量

4 μg;腹腔注射

应用

E-64d治疗后,小鼠用penicillin处理诱导癫痫反复发作。结果表明,E-64d显著减少在齿状回颗粒上层和海马CA3区域的异常苔藓纤维发芽。在无E-64d治疗大鼠中,在齿状回和CA3区域的锥体层有明显的苔藓纤维末端聚集。而在E-64d治疗大鼠中,在齿状回颗粒上层和CA3区域中的苔藓纤维末端聚集显著减少。

注意事项

请测试所有化合物在室内的溶解度,实际溶解度和理论值可能略有不同。这是由实验系统的误差引起的,属于正常现象。

References:

[1] McGowan E B, Becker E, Detwiler T C. Inhibition of calpain in intact platelets by the thiol protease inhibitor E-64d. Biochemical and biophysical research communications, 1989, 158(2): 432-435.

[2] Ni H, Ren S, Zhang L, et al. Expression profiles of hippocampal regenerative sprouting-related genes and their regulation by E-64d in a developmental rat model of penicillin-induced recurrent epilepticus. Toxicology letters, 2013, 217(2): 162-169.
生物活性
E-64d (合成的E-64的类似物、E-64c的乙基酯)是一个不可逆的、膜通透性的溶酶体和胞浆半胱氨酸蛋白酶抑制剂,抑制钙蛋白酶(calpain)和半胱氨酸蛋白酶cathepsins F、K、B、H和L。.
靶点
cathepsins F
cathepsins K
cathepsins B
cathepsins H
cathepsins L
IC50
质量控制
化学结构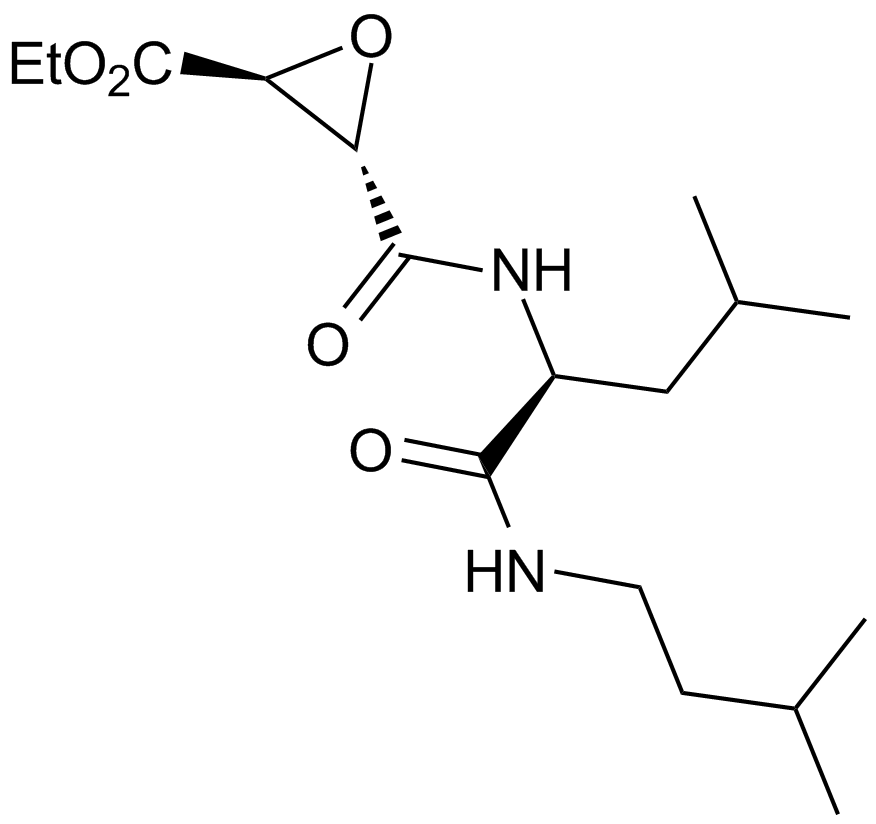 相关生物数据
相关生物数据
相关生物数据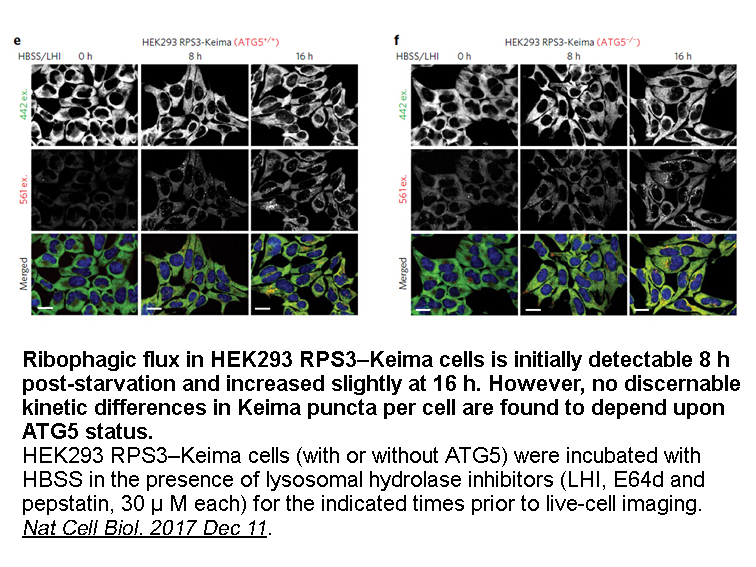 相关生物数据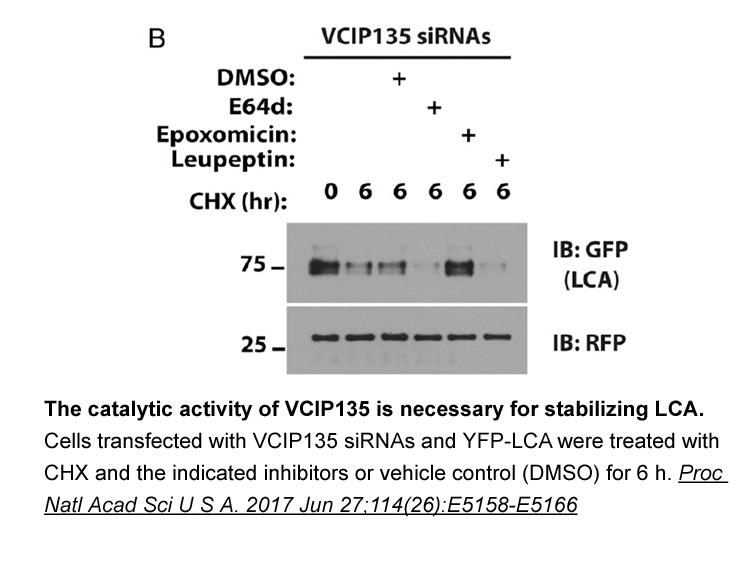 相关生物数据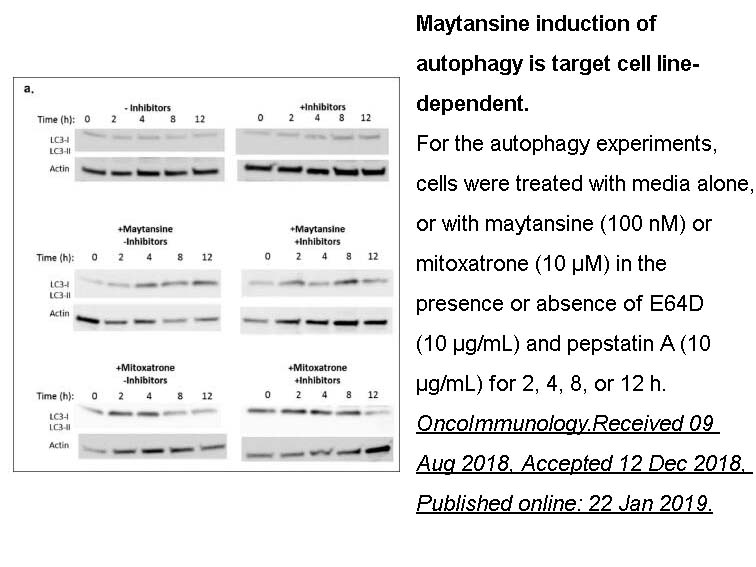 相关生物数据