Cy5 amine (non-sulfonated)
可以与NHS酯,羧基(碳二亚胺活化后)和环氧化物等反应性基团反应
Background
Cy5 amine is a reactive dye which contains amino group. This dye can be coupled with a variety of activated esters and other electrophilic reagents. For instance, this amine can be coupled with EDC-activated carboxylic groups. With this bright and photostable reagent, many different methods of fluorescence detection is available and colorful fluorophore can also be easily detected in small quantities by naked human eye. For biomolecule labeling, using of organic co-solvent to dissolve this molecular is necessary for efficient reaction. First, Cyanine dye should be dissolved in organic solvent and then added to a solution of biomolecule in appropriate aqueous buffer.
In A2780 cells, the conjugates polymer 2P-Cy3-Cy5 can be used for the analysis of the pair-correlation functions between Cy3 and Cy5. Treated with 2P-Cy3-Cy5 for several hours show similar shape and characteristic decay lengths [1].
Reference:
[1]Hartley, J. M.; Zhang, R.; Gudheti, M.; Yang, J.; Kopeek, J. Tracking and quantifying polymer therapeutic distribution on a cellular level using 3D dSTORM. Journal of Controlled Release, 2016, 231, 50–59.
文献引用
Chemical Properties
| | |
| --- | --- |
| Physical Appearance | A solid |
| Storage | Store at -20°C |
| M.Wt | 653.77 |
| Formula | C38H54Cl2N4O |
| Solubility | ≥48mg/mL in DMSO, ≥8.84 mg/mL in EtOH, <2.5 mg/mL in H2O |
| Chemical Name | 6-[6-[(2E)-3,3-dimethyl-2-[(2E,4E)-5-(1,3,3-trimethylindol-1-ium-2-yl)penta-2,4-dienylidene]indol-1-yl]hexanoylamino]hexylazanium |
| SDF | Download SDF |
| Canonical SMILES | CC1(C2=CC=CC=C2[N+](=C1C=CC=CC=C3C(C4=CC=CC=C4N3CCCCCC(=O)NCCCCCC[NH3+])(C)C)C)C |
| 运输条件 | 试用装:蓝冰运输。 其他可选规格:常温运输或根据您的要求用蓝冰运输。 |
| 一般建议 | 为了使其更好的溶解,请用37℃加热试管并在超声波水浴中震动片刻。不同厂家不同批次产品溶解度各有差异,仅做参考。若实验所需浓度过大至产品溶解极限,请添加助溶剂助溶或自行调整浓度。 |
质量控制
化学结构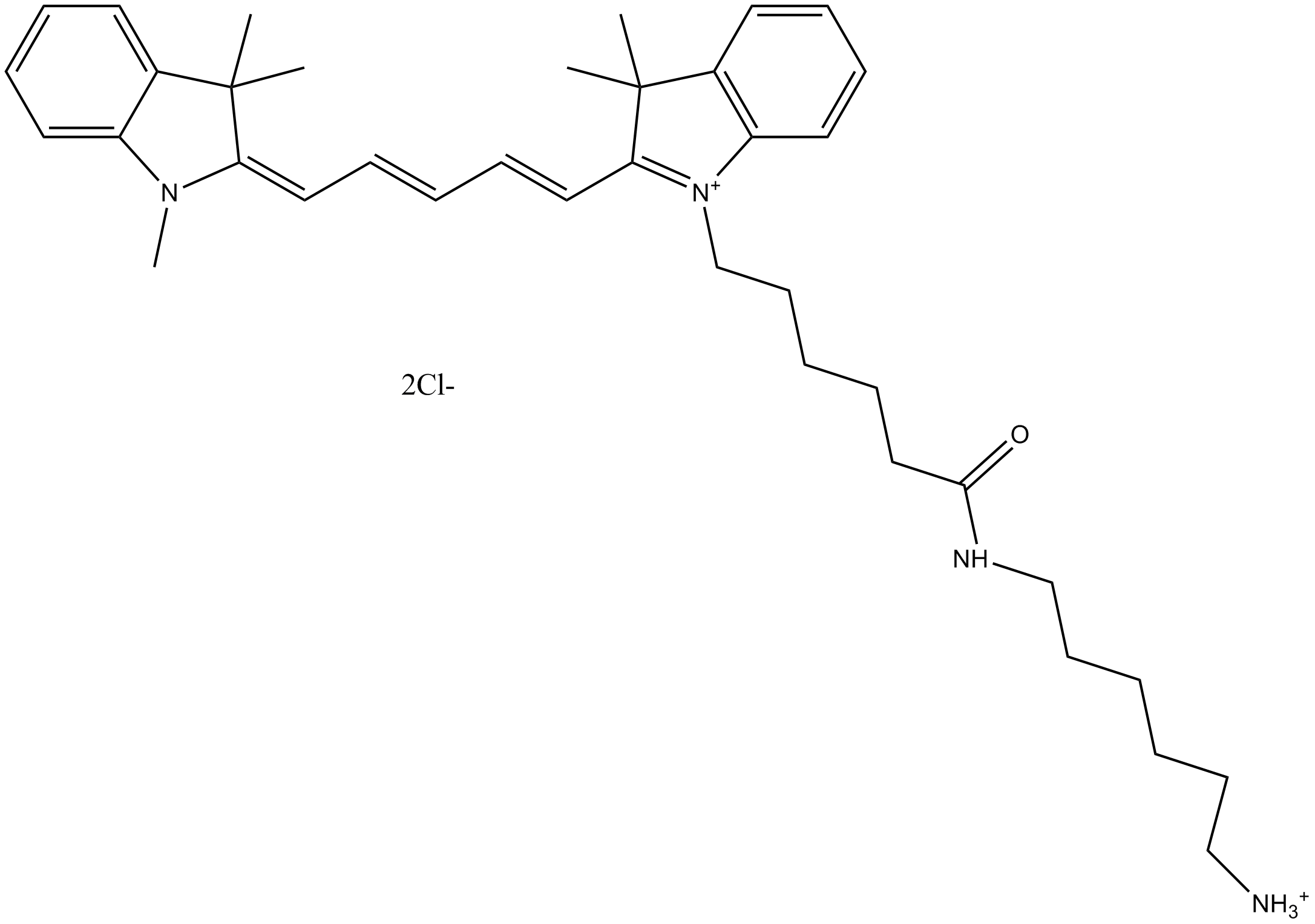 相关生物数据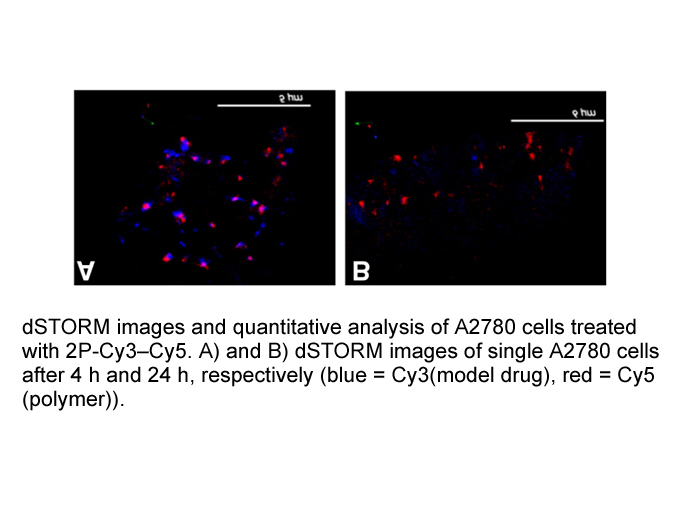 相关生物数据