Background
BI6727 (Volasertib) is a selective inhibitor of Plk1, Plk2, and Plk3 with IC50 value of 0.87, 5 and 56 nM/L, respectively [1].
Polo-like kinase 1 (Plk1) is an early trigger for G2/M phase transition and is over-expressed in a variety of cancers for that being regarded as a promising target for cancer treatment [1].
BI6727 (Volasertib) is a potent Plk1 inhibitor and is regarded as a promising drug for multiple cancers in clinic. When tested with NB TICs and normal human pediatric SKPs (neural crest-like stem cells), BI6727 (Volasertib) treatment inhibits NB TICs with EC50 value of 21 nM/L and 2.8 μM/L on SKPs and decresed TIC survival [2]. It has been reported that BI6727 (Volasertib) inhibited proliferation of multiple cell lines, including HCT 116(caicinomas of the colon), NCI-H460 (lung cancer), BRO (melanoma), GRANTA (hematopoitic cancers) with EC50 value of 23 nmol/l, 21 nmol/l, 11 nmol/l, 15 nmol/l, respectively [1] [3].
In nude mice model with HCT 16 cells (colon carcinoma) subcutaneous xenograft, oral administration of BI6727 (Volasertib) delays tumor growth, decreased tumor size and induced tumor regression by increasing the mitotic index and apoptosis. And the same results were achieved when tested with NCI-H4660 (non-small cell lung carcinoma), xenograft model [1].
References:
[1]. Rudolph, D., et al., BI 6727, a Polo-like kinase inhibitor with improved pharmacokinetic profile and broad antitumor activity. Clin Cancer Res, 2009. 15(9): p. 3094-102.
[2]. Grinshtein, N., et al., Small molecule kinase inhibitor screen identifies polo-like kinase 1 as a target for neuroblastoma tumor-initiating cells. Cancer Res, 2011. 71(4): p. 1385-95.
[3]. Munch, C., et al., Therapeutic polo-like kinase 1 inhibition results in mitotic arrest and subsequent cell death of blasts in the bone marrow of AML patients and has similar effects in non-neoplastic cell lines. Leuk Res, 2015. 39(4): p. 462-70.
文献引用
Chemical Properties
| | |
| --- | --- |
| Physical Appearance | A solid |
| Storage | Store at -20°C |
| M.Wt | 618.83 |
| Cas No. | 755038-65-4 |
| Formula | C34H50N8O3 |
| Synonyms | BI 6727; BI-6727 |
| Solubility | ≥10.3mg/mL in DMSO |
| Chemical Name | N-[4-[4-(cyclopropylmethyl)piperazin-1-yl]cyclohexyl]-4-[[(7R)-7-ethyl-5-methyl-6-oxo-8-propan-2-yl-7H-pteridin-2-yl]amino]-3-methoxybenzamide |
| SDF | Download SDF |
| Canonical SMILES | CCC1C(=O)N(C2=CN=C(N=C2N1C(C)C)NC3=C(C=C(C=C3)C(=O)NC4CCC(CC4)N5CCN(CC5)CC6CC6)OC)C |
| 运输条件 | 试用装:蓝冰运输。 其他可选规格:常温运输或根据您的要求用蓝冰运输。 |
| 一般建议 | 为了使其更好的溶解,请用37℃加热试管并在超声波水浴中震动片刻。不同厂家不同批次产品溶解度各有差异,仅做参考。若实验所需浓度过大至产品溶解极限,请添加助溶剂助溶或自行调整浓度。 |
试验操作
细胞实验[1]:

细胞系

人黑色素瘤A375和 Hs 294T细胞

溶解方法

在DMSO中的溶解度大于10 mM。为了获得更高的浓度,可以将离心管在37℃加热10分钟和/或在超声波浴中震荡一段时间。原液可以在-20℃以下储存几个月。

反应条件

24 h,10-100 nM

应用

BI6727 (Volasertib) 是一个二代的Plk1小分子抑制剂,有研究报道它是有前景的治疗多种癌症的药物。BI6727 (Volasertib)可以抑制黑色素瘤细胞的生长和活力,并且诱导细胞凋亡。

临床实验[2]:

疾病模型

大于18周岁的患有局部晚期或转移的尿路上皮癌症病人

剂量

2小时静脉注射300 mg,每3周治疗周期的第一天给药

应用

对于晚期或转移的尿路上皮癌症病人,BI6727 (Volasertib)具有可接受的安全性,但是作为单一疗法抗肿瘤活性较小。

注意事项

请测试所有化合物在室内的溶解度,实际溶解度和理论值可能略有不同。这是由实验系统的误差引起的,属于正常现象。

References:

[1]. Cholewa B D, Ndiaye M A, Huang W, et al. Small molecule inhibition of polo-like kinase 1 by volasertib (BI 6727) causes significant melanoma growth delay and regression in vivo[J]. Cancer Letters, 2017, 385: 179-187.

[2]. Stadler W M, Vaughn D J, Sonpavde G, et al. An open‐label, single‐arm, phase 2 trial of the polo‐like kinase inhibitor volasertib (BI 6727) in patients with locally advanced or metastatic urothelial cancer[J]. Cancer, 2014, 120(7): 976-982.
生物活性
描述
BI6727是一种高效的Polo-like kinase(Plk)抑制剂,IC50值为0.87 nM。
靶点
Polo-like kinase
IC50
0.87 nM
质量控制
化学结构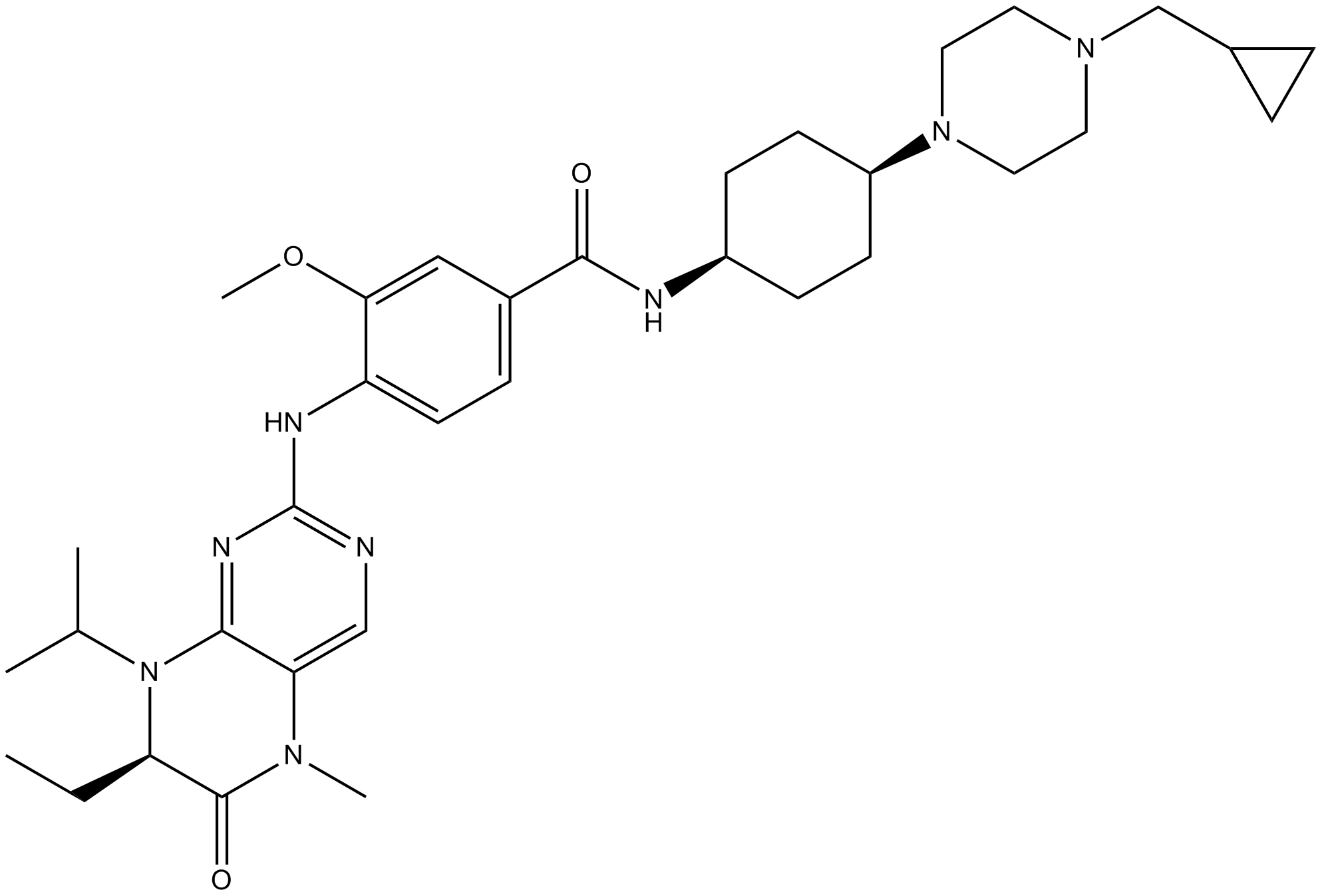 相关生物数据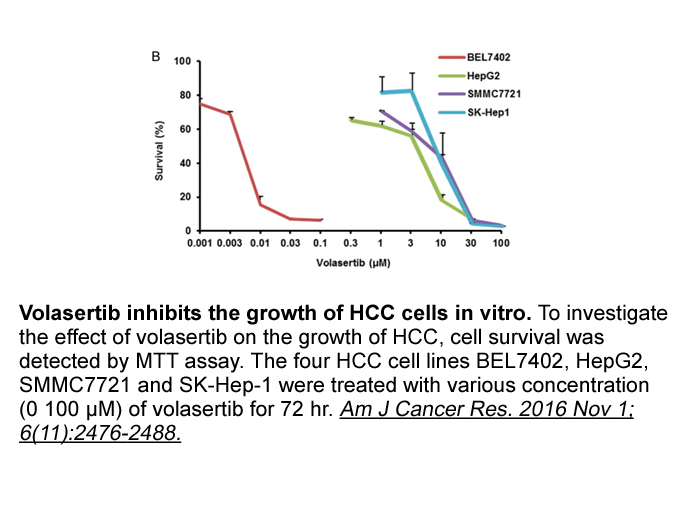 相关生物数据