2-Furoyl-LIGRLO-amide
蛋白酶活化受体激动剂
Sample solution is provided at 25 µL, 10mM.
质量控制
化学结构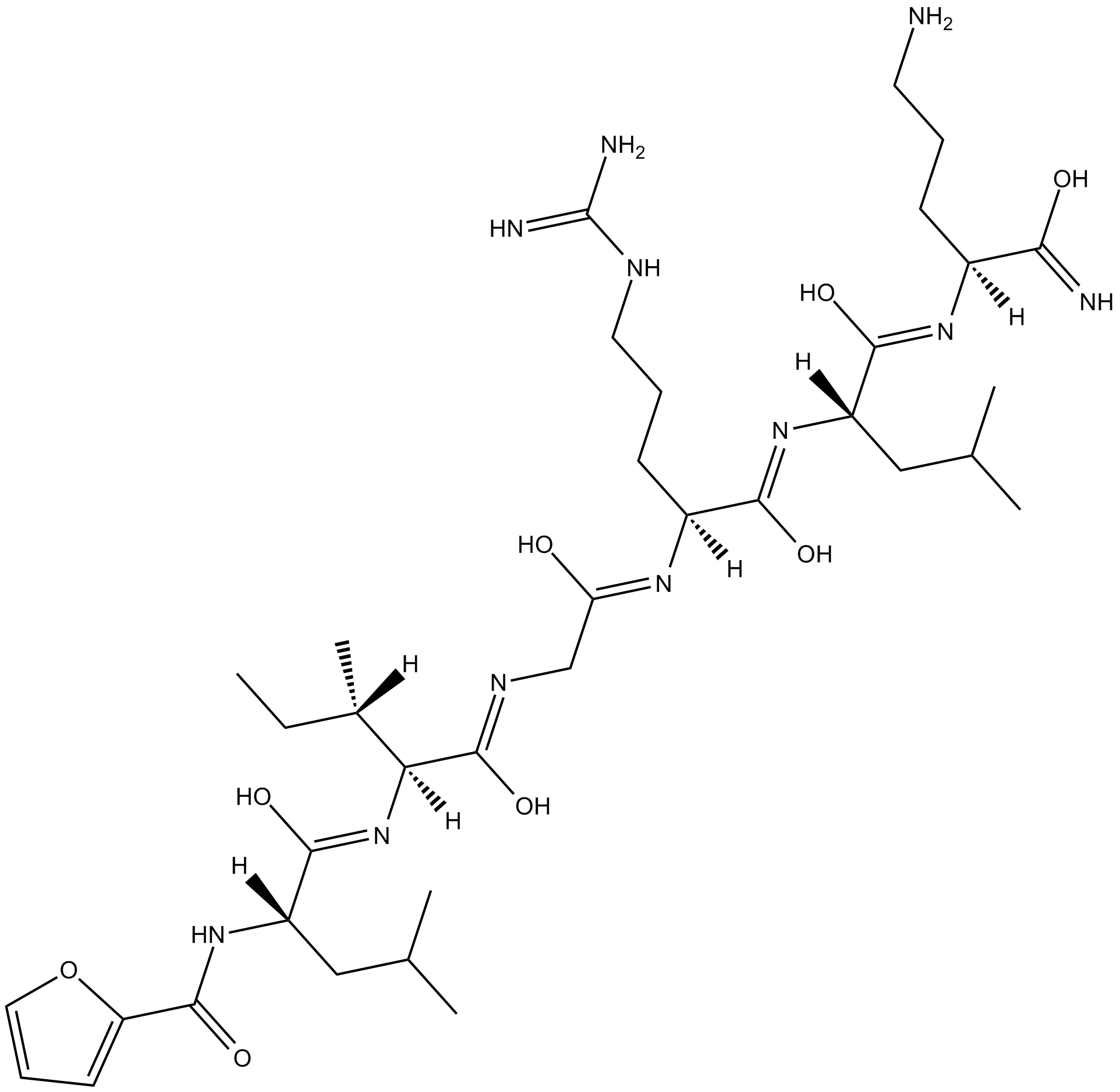 化学性质
CAS号
729589-58-6
SDF
Download SDF
SMILES
CC[C@]([C@@](/N=C(O)/[C@](NC(C1=CC=CO1)=O)([H])CC(C)C)([H])/C(O)=N/C/C(O)=N/[C@@](/C(O)=N/[C@@](/C(O)=N/[C@@](C(O)=N)([H])CCCN)([H])CC(C)C)([H])CCCNC(N)=N)([H])C
分子式
C36H63N11O8
分子量

777.96

溶解度
Soluble in H2O
储存条件
Store at -20°C
物理性状
A white to off-white solid
运输条件
试用装:蓝冰运输。
其他可选规格:常温运输或根据您的要求用蓝冰运输。
一般建议
为了使其更好的溶解,请用37℃加热试管并在超声波水浴中震动片刻。不同厂家不同批次产品溶解度各有差异,仅做参考。若实验所需浓度过大至产品溶解极限,请添加助溶剂助溶或自行调整浓度。
产品描述
Potent and selective PAR2 receptor agonist (pD2 = 7.0). Causes a dose-dependent relaxation of murine femoral arteries.